Showing 1 - 10 of 91 Results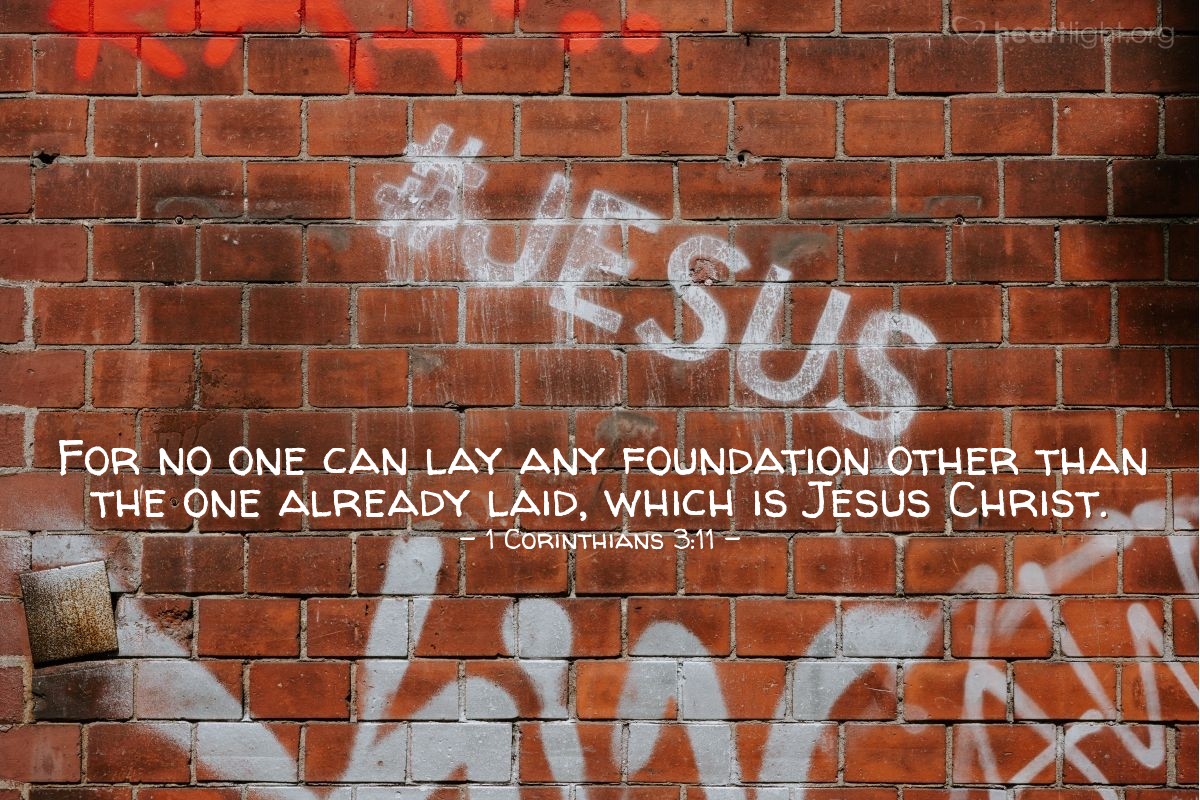 For no one can lay any foundation other than the one already laid, which is Jesus Christ.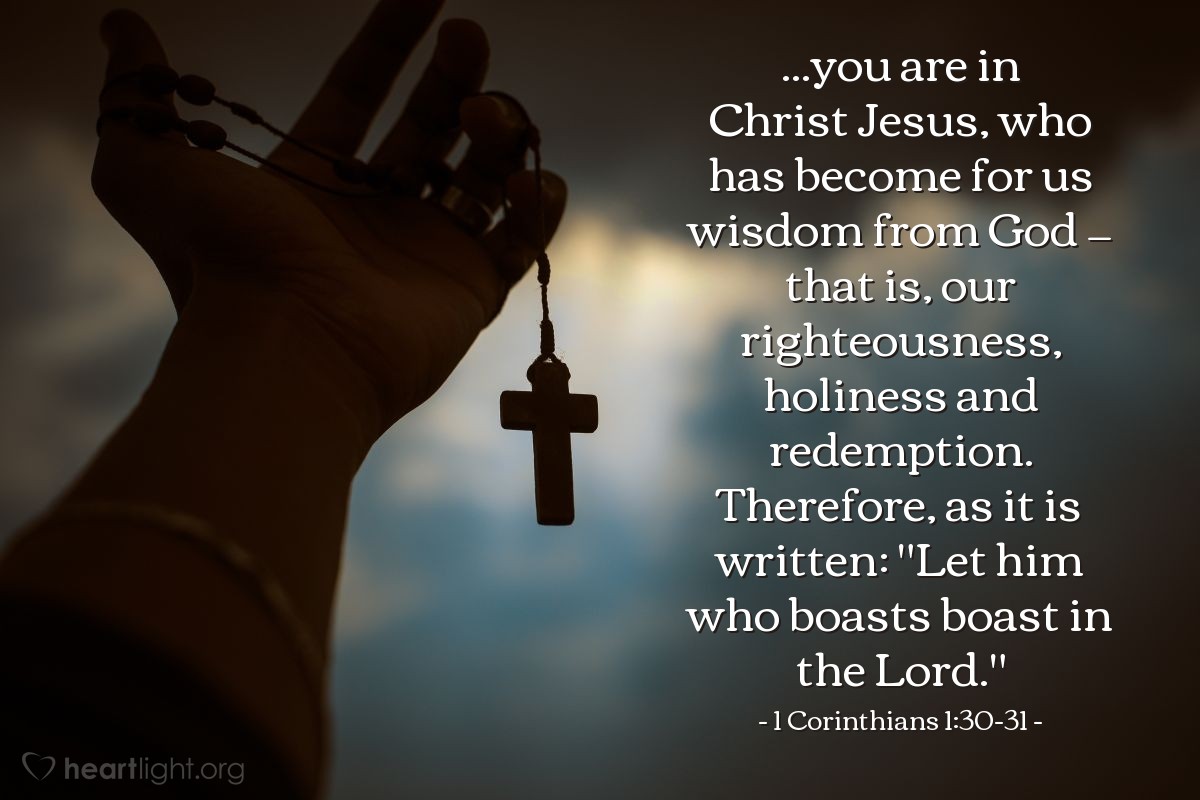 ...you are in Christ Jesus, who has become for us wisdom from God - that is, our righteousness, holiness and redemption. Therefore, as it is written: "Let him who boasts boast in the Lord."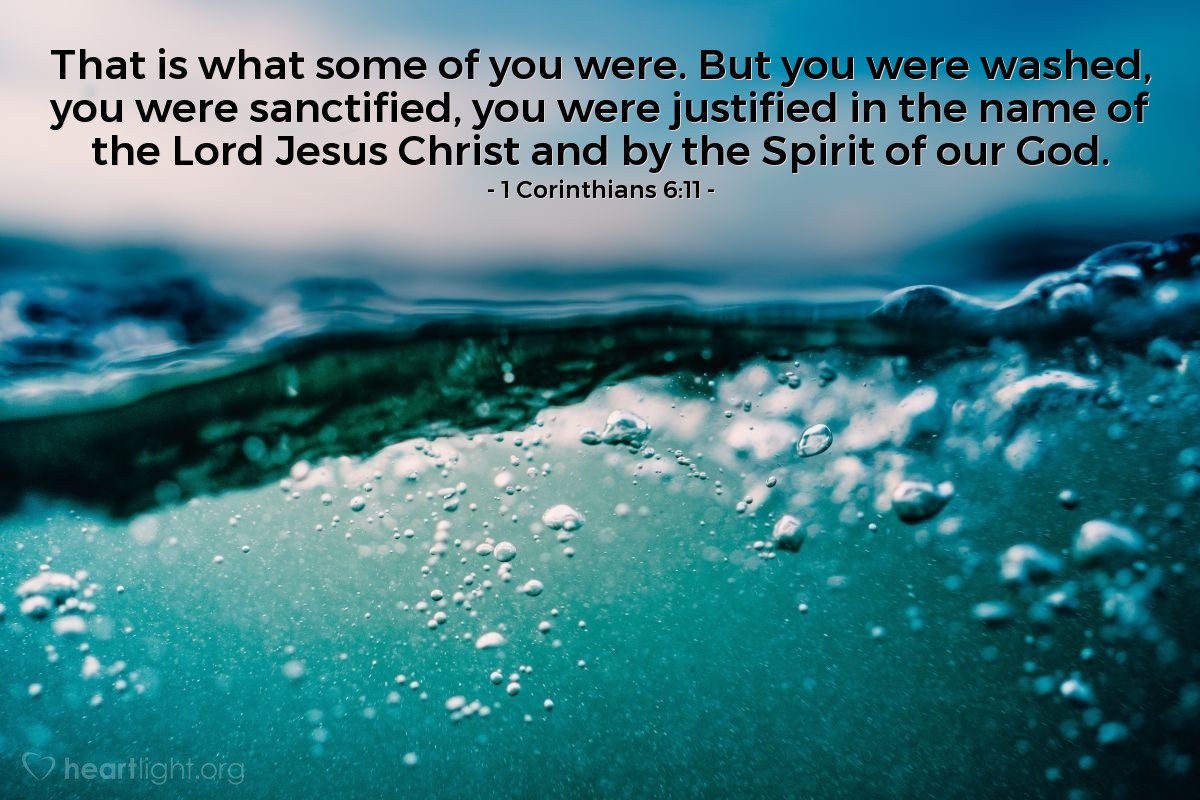 That is what some of you were. But you were washed, you were sanctified, you were justified in the name of the Lord Jesus Christ and by the Spirit of our God.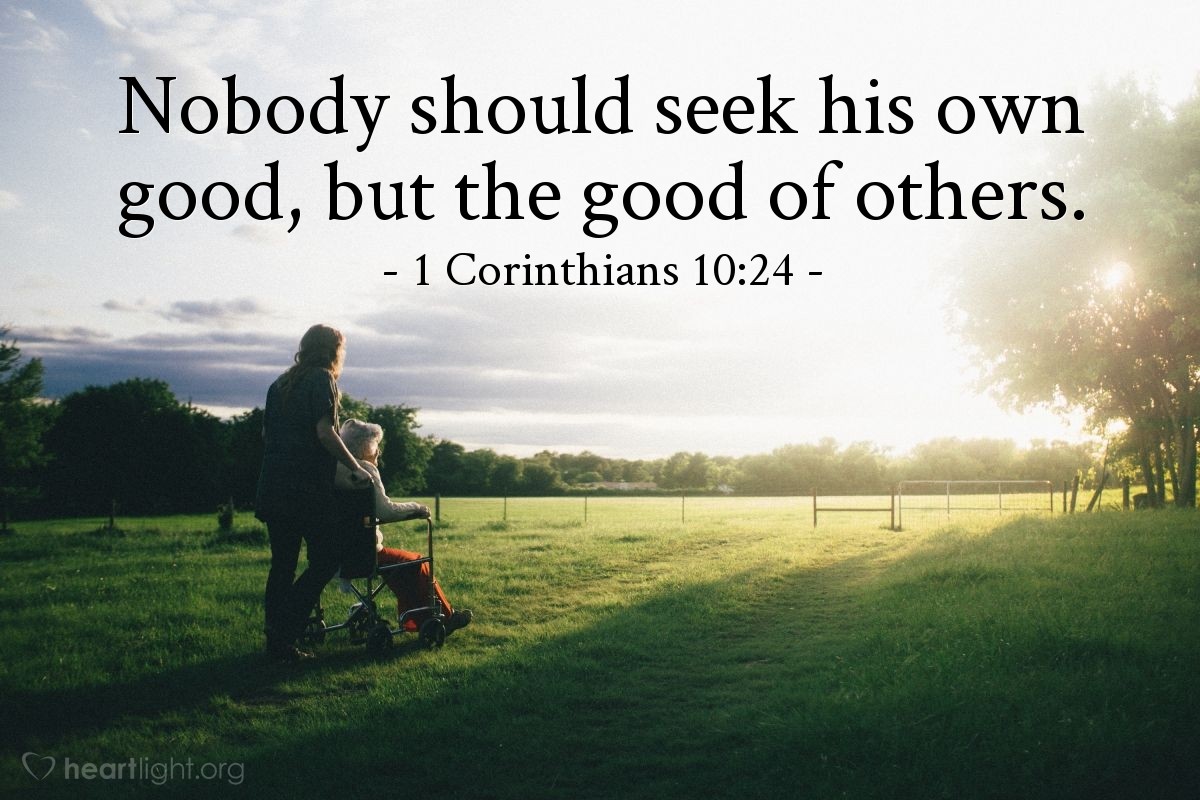 Nobody should seek his own good, but the good of others.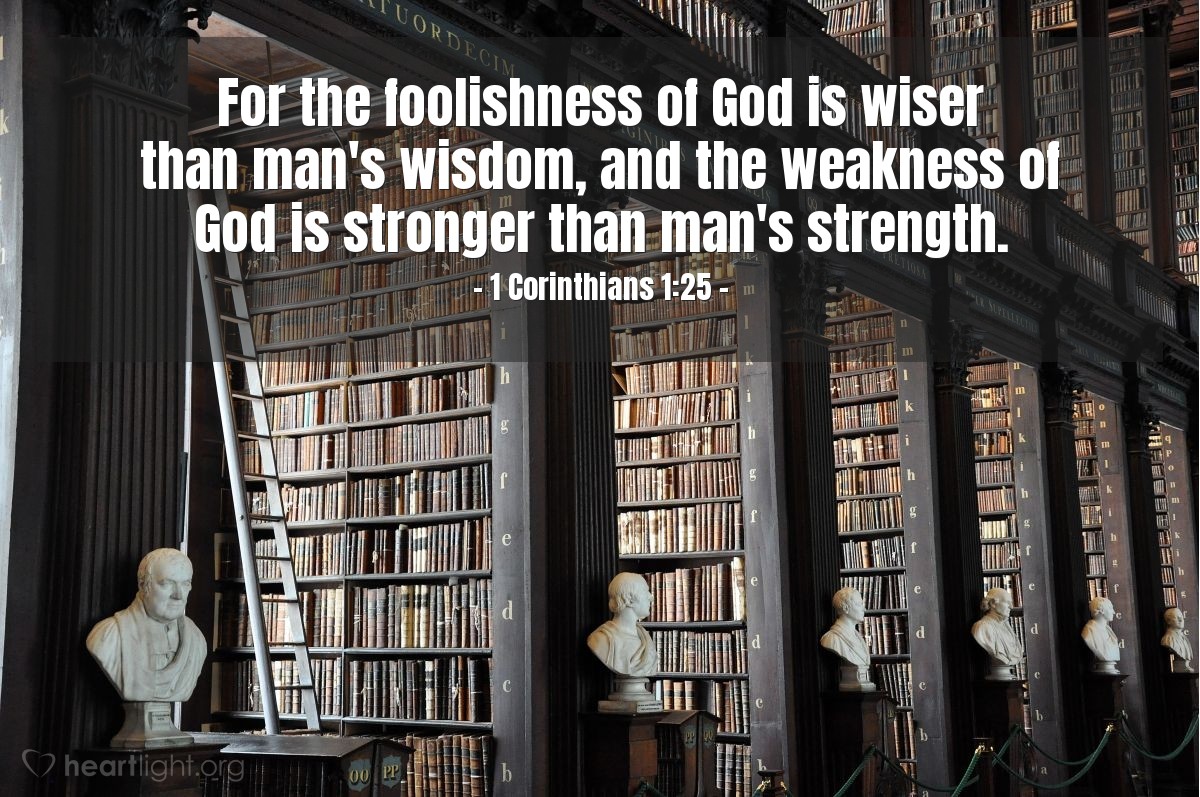 For the foolishness of God is wiser than man's wisdom, and the weakness of God is stronger than man's strength.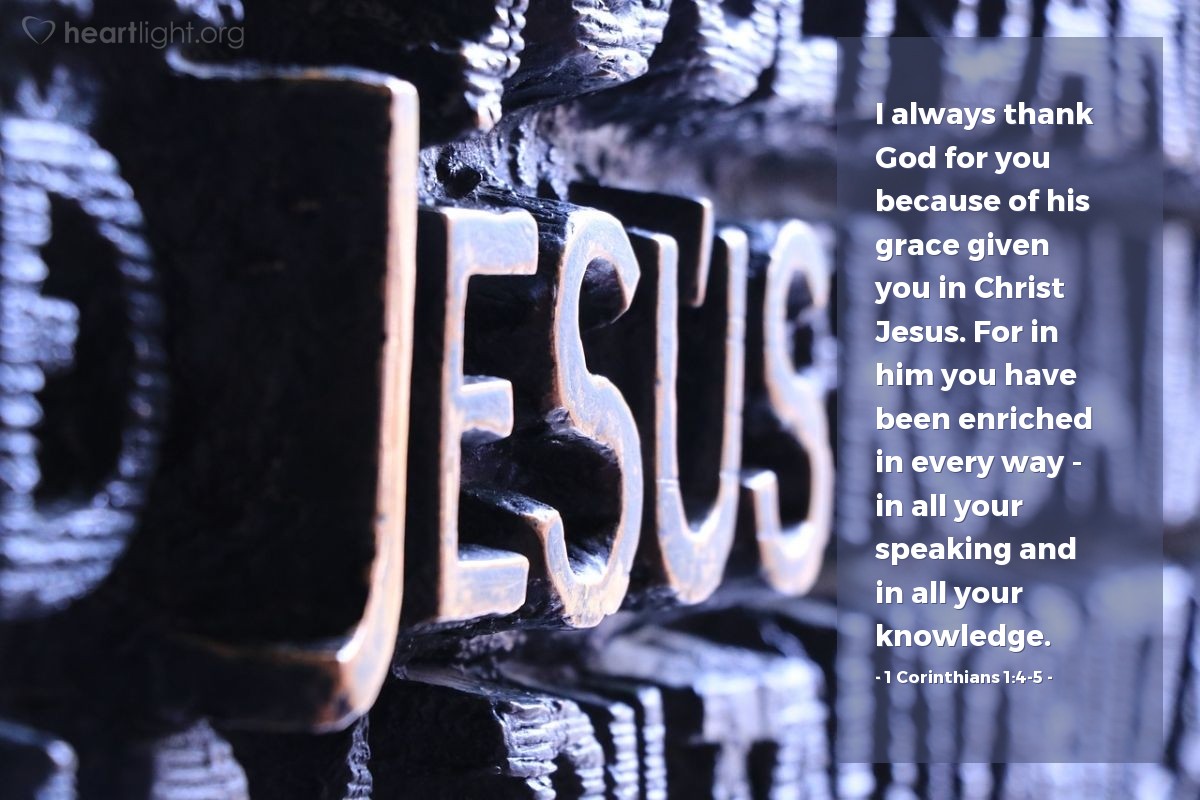 I always thank God for you because of his grace given you in Christ Jesus. For in him you have been enriched in every way - in all your speaking and in all your knowledge.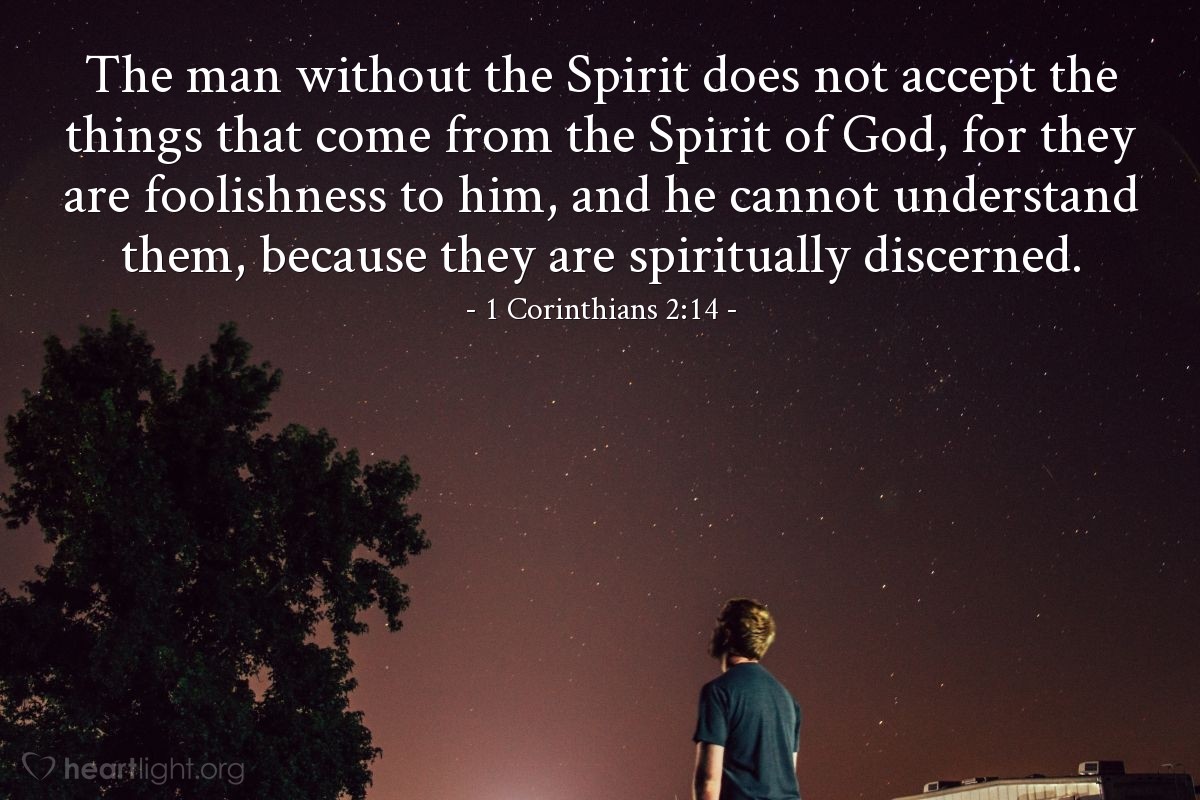 The man without the Spirit does not accept the things that come from the Spirit of God, for they are foolishness to him, and he cannot understand them, because they are spiritually discerned.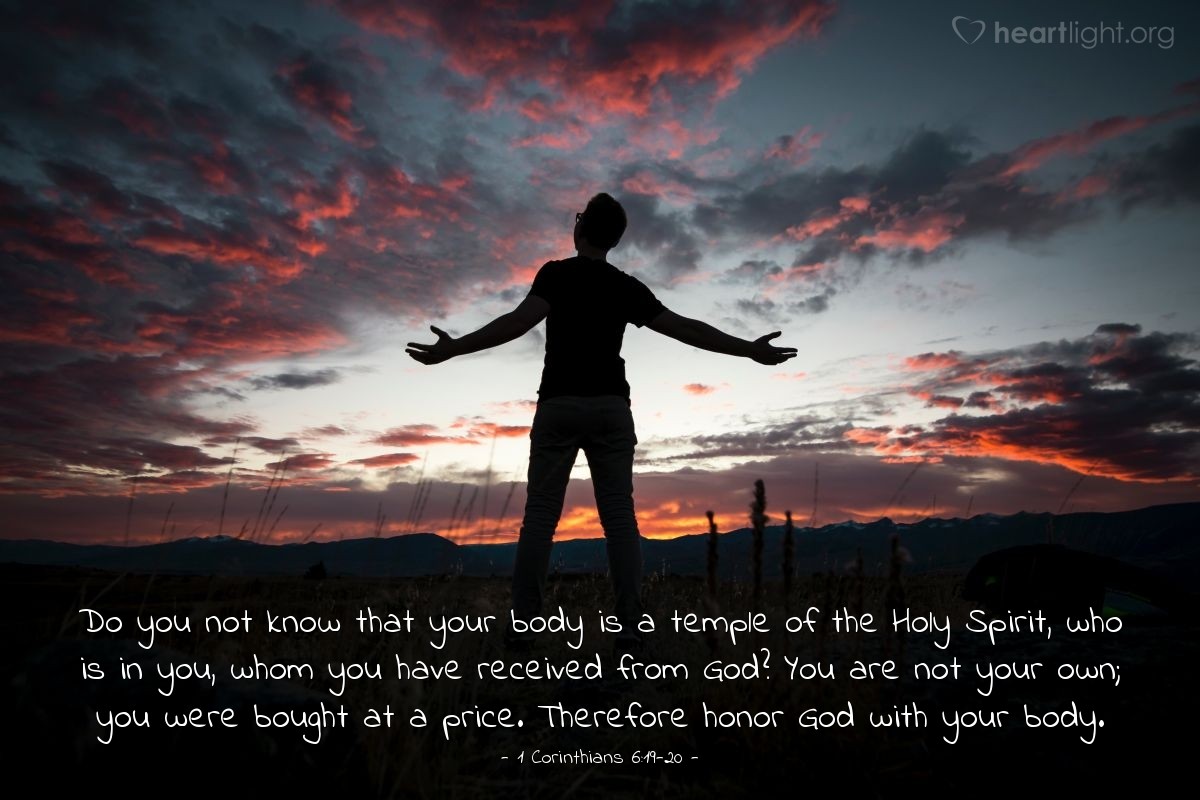 Do you not know that your body is a temple of the Holy Spirit, who is in you, whom you have received from God? You are not your own; you were bought at a price. Therefore honor God with your body.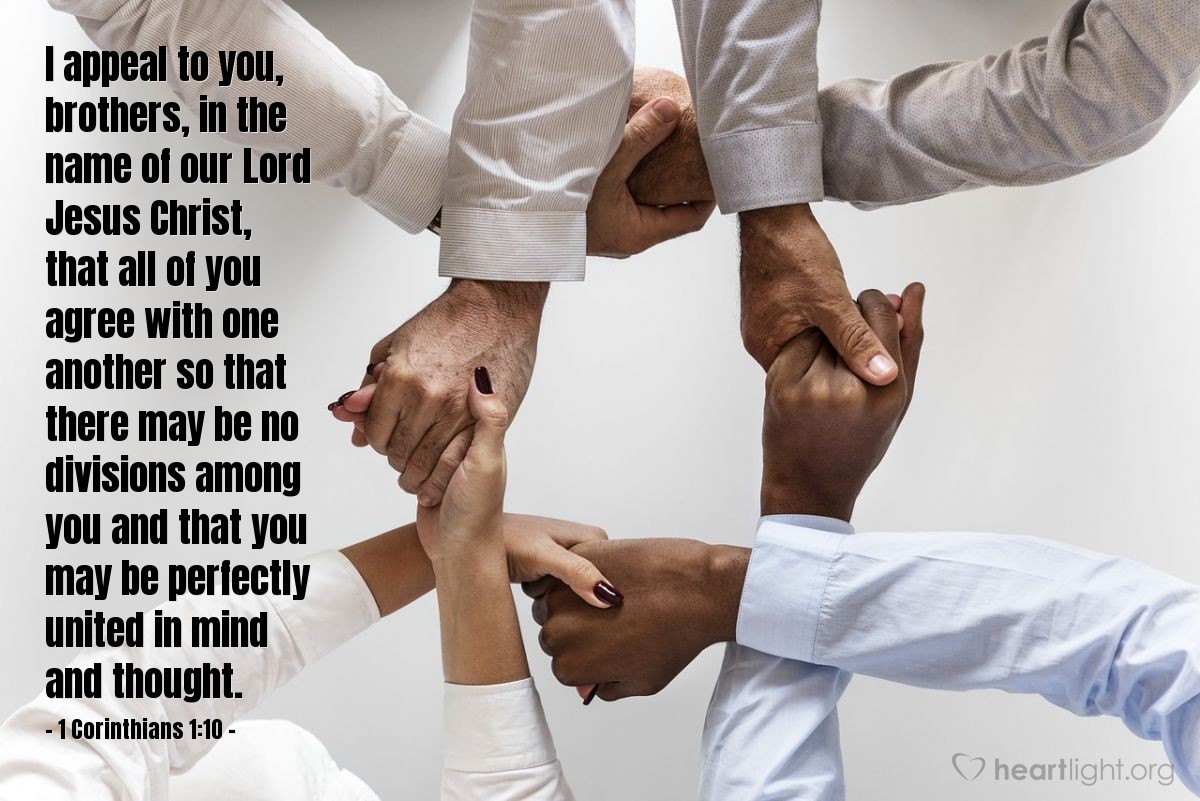 I appeal to you, brothers, in the name of our Lord Jesus Christ, that all of you agree with one another so that there may be no divisions among you and that you may be perfectly united in mind and thought.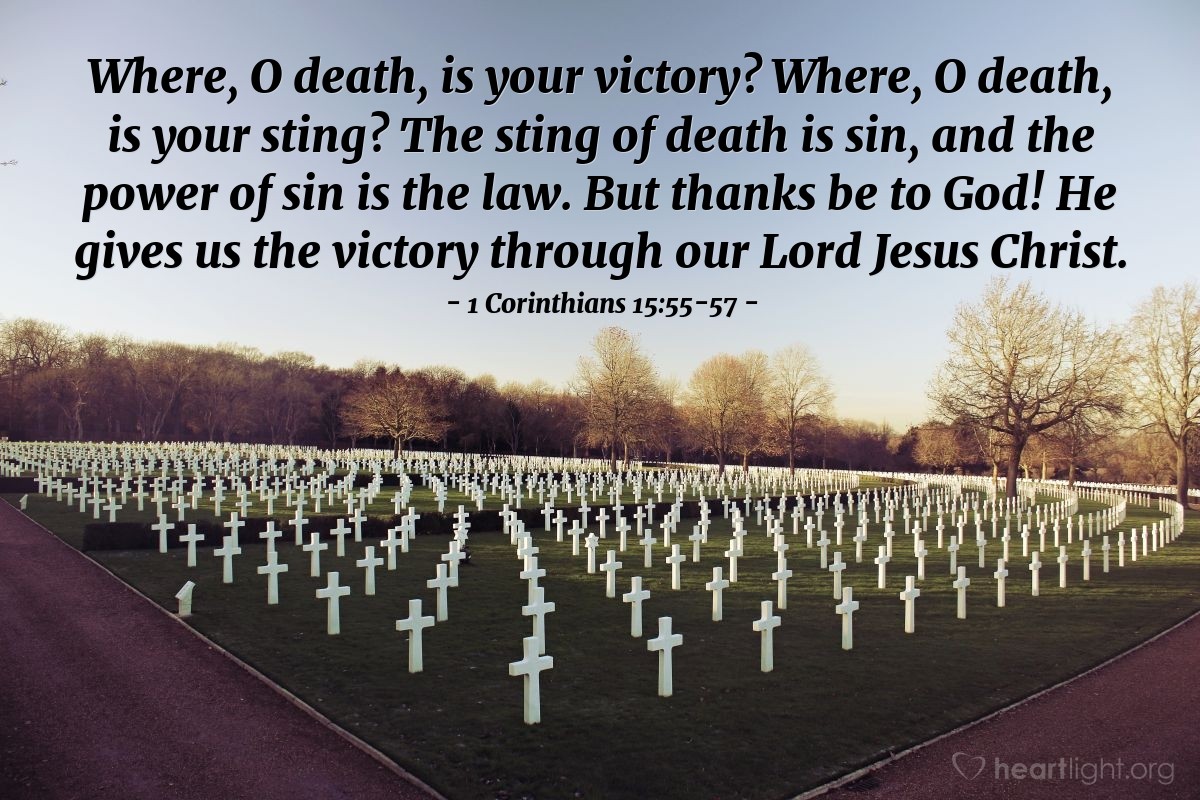 Where, O death, is your victory? Where, O death, is your sting? The sting of death is sin, and the power of sin is the law. But thanks be to God! He gives us the victory through our Lord Jesus Christ.