Showing 1 - 10 of 19 Results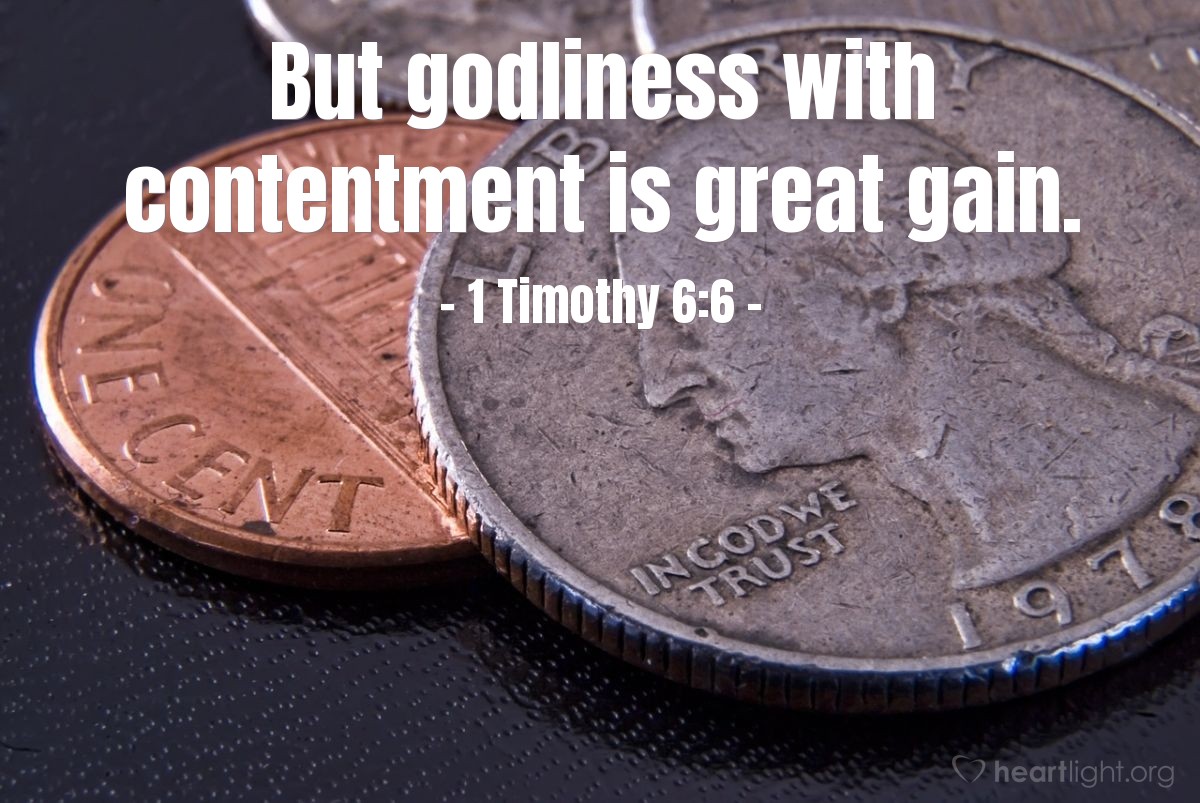 But godliness with contentment is great gain.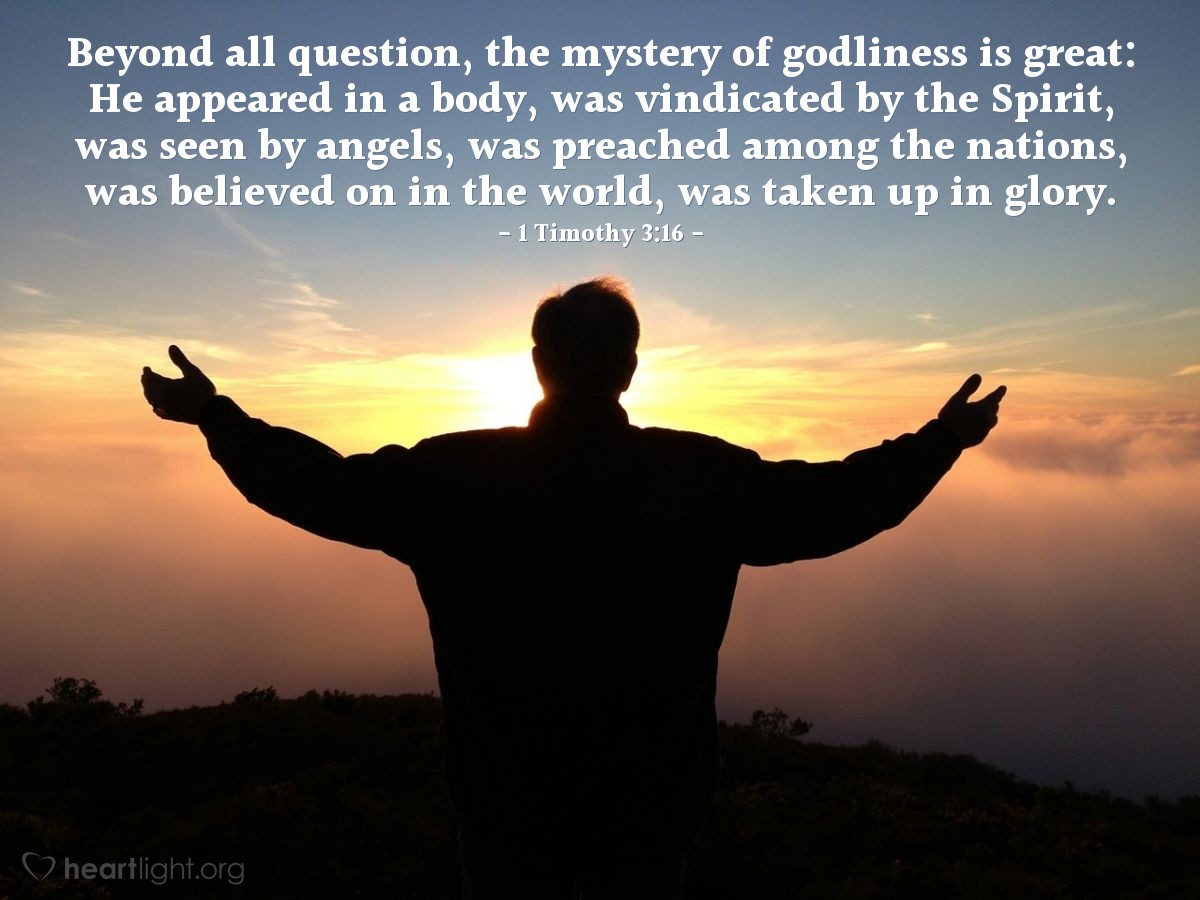 Beyond all question, the mystery of godliness is great: He appeared in a body, was vindicated by the Spirit, was seen by angels, was preached among the nations, was believed on in the world, was taken up in glory.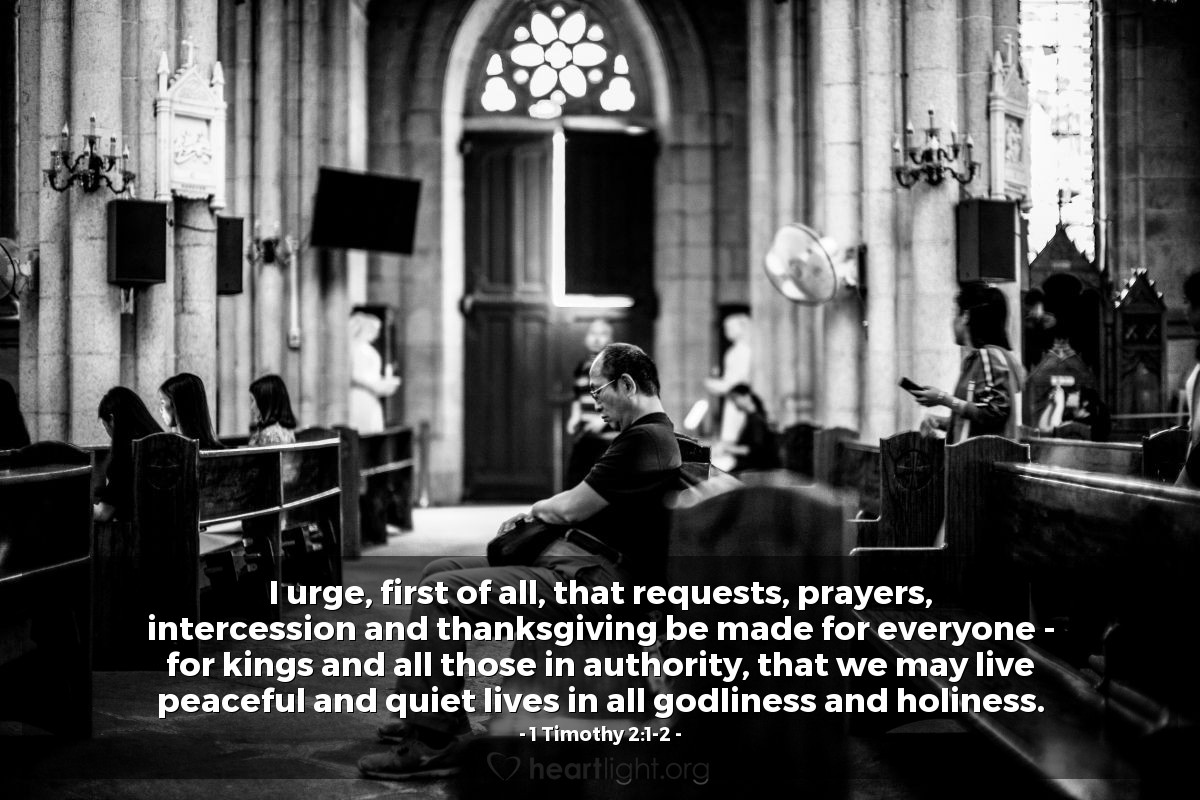 I urge, first of all, that requests, prayers, intercession and thanksgiving be made for everyone - for kings and all those in authority, that we may live peaceful and quiet lives in all godliness and holiness.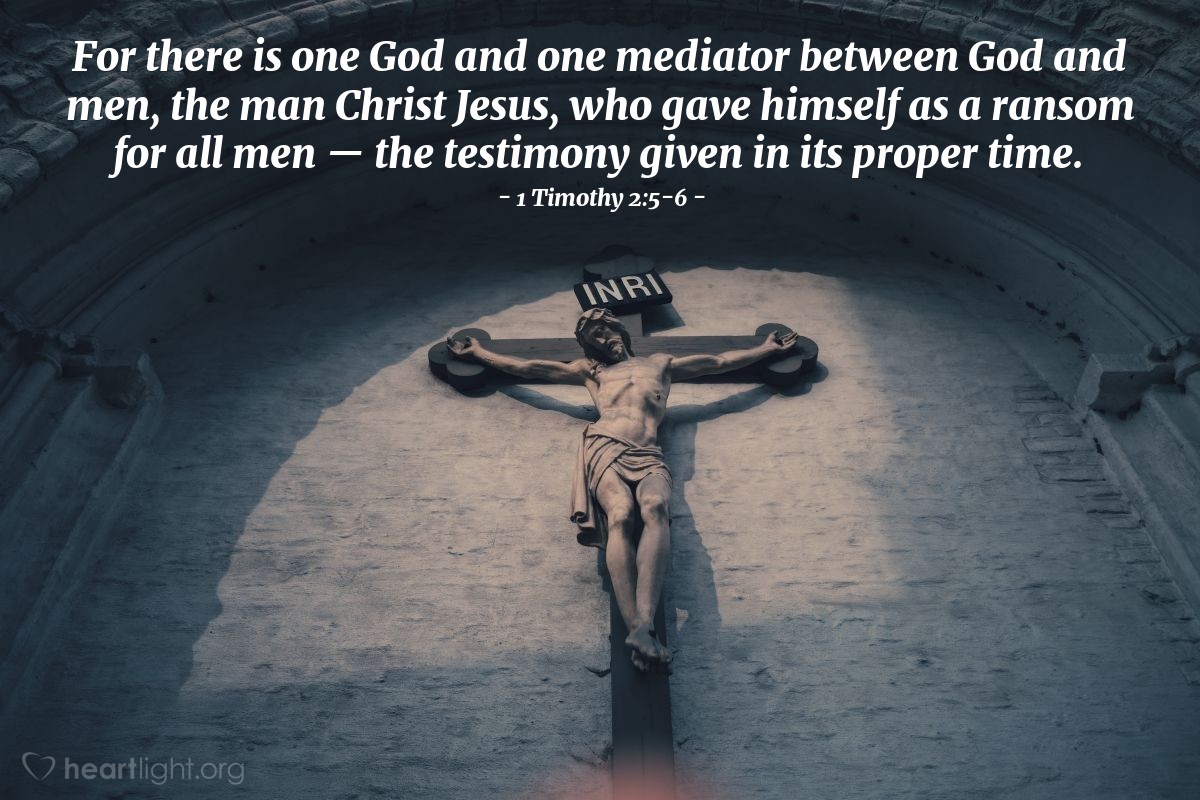 For there is one God and one mediator between God and men, the man Christ Jesus, who gave himself as a ransom for all men - the testimony given in its proper time.
For we brought nothing into the world, and we can take nothing out of it. But if we have food and clothing, we will be content with that.
People who want to get rich fall into temptation and a trap and into many foolish and harmful desires that plunge men into ruin and destruction.
Be diligent in these matters; give yourself wholly to them, so that everyone may see your progress. Watch your life and doctrine closely. Persevere in them, because if you do, you will save both yourself and your hearers.
Don't let anyone look down on you because you are young, but set an example for the believers in speech, in life, in love, in faith and in purity.
I thank Christ Jesus our Lord, who has given me strength, that he considered me faithful, appointing me to his service.
Command those who are rich in this present world not to be arrogant nor to put their hope in wealth, which is so uncertain, but to put their hope in God, who richly provides us with everything for our enjoyment.