Showing 1 - 10 of 52 Results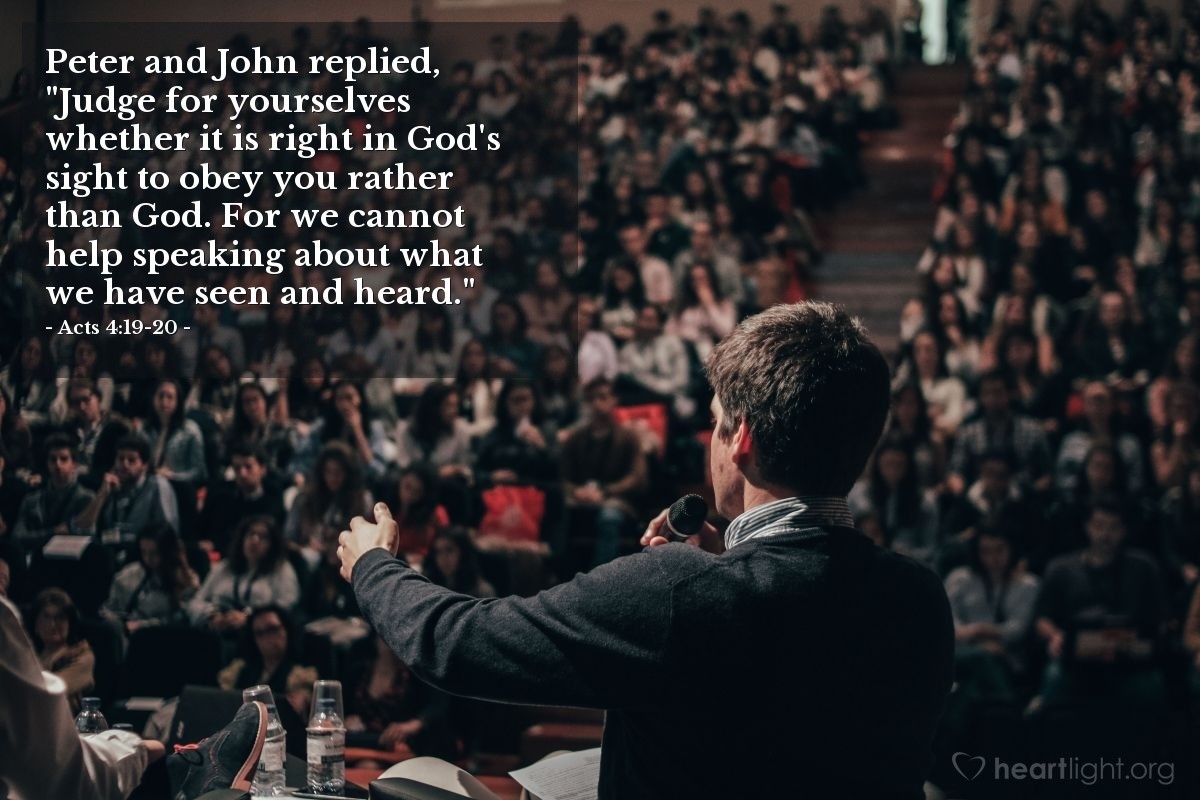 Peter and John replied, "Judge for yourselves whether it is right in God's sight to obey you rather than God. For we cannot help speaking about what we have seen and heard."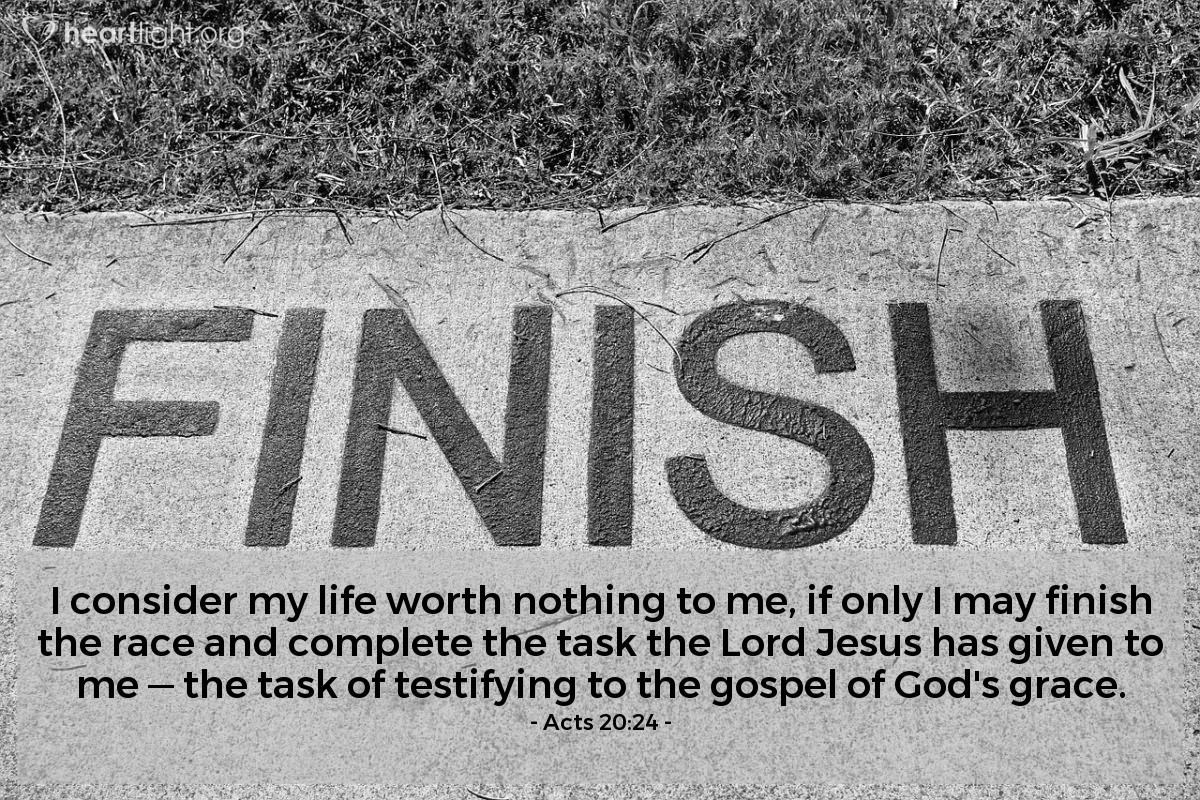 I consider my life worth nothing to me, if only I may finish the race and complete the task the Lord Jesus has given to me - the task of testifying to the gospel of God's grace.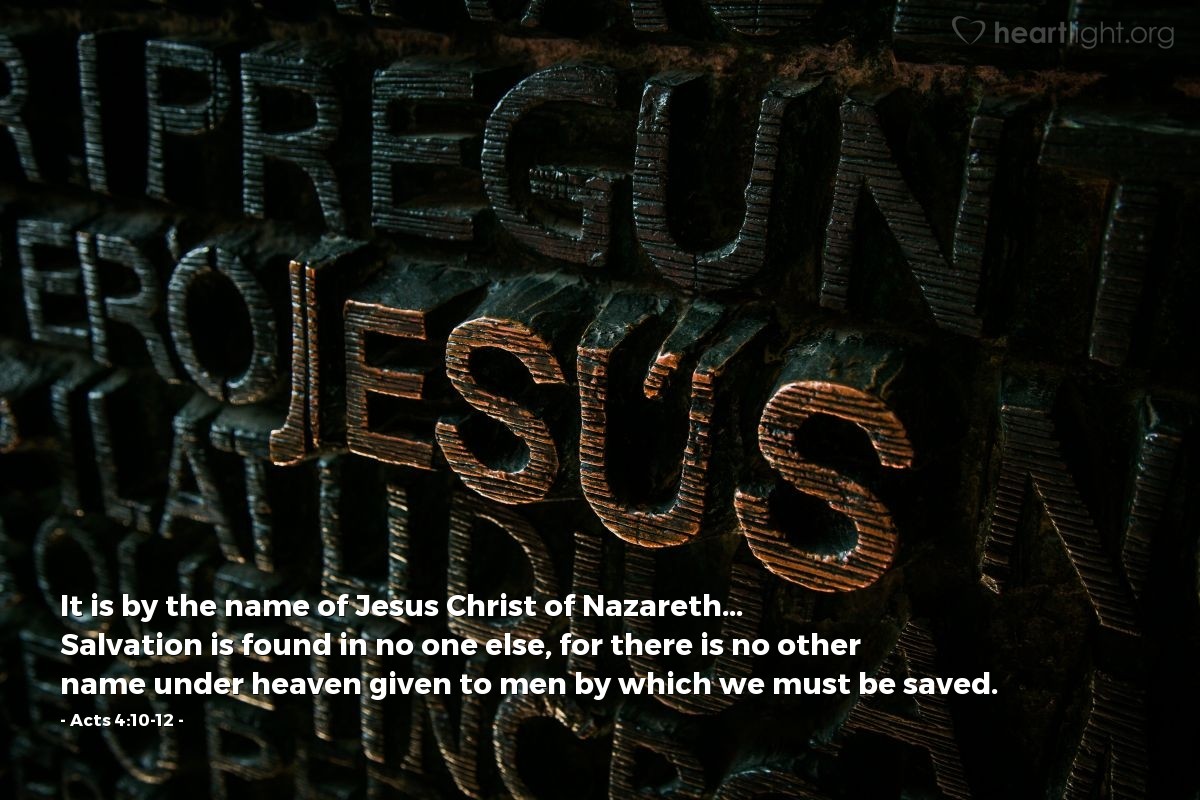 It is by the name of Jesus Christ of Nazareth... Salvation is found in no one else, for there is no other name under heaven given to men by which we must be saved.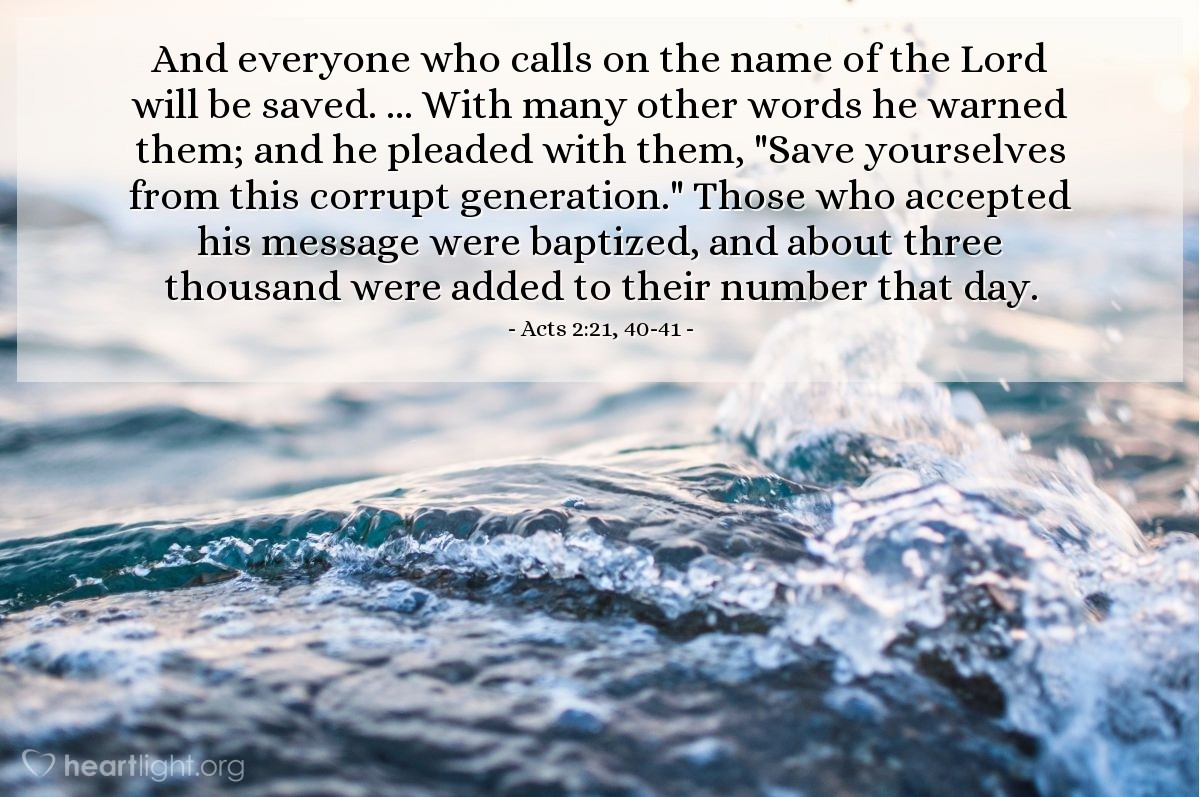 And everyone who calls on the name of the Lord will be saved. ... With many other words he warned them; and he pleaded with them, "Save yourselves from this corrupt generation." Those who accepted his message were baptized, and about three thousand were added to their number that day.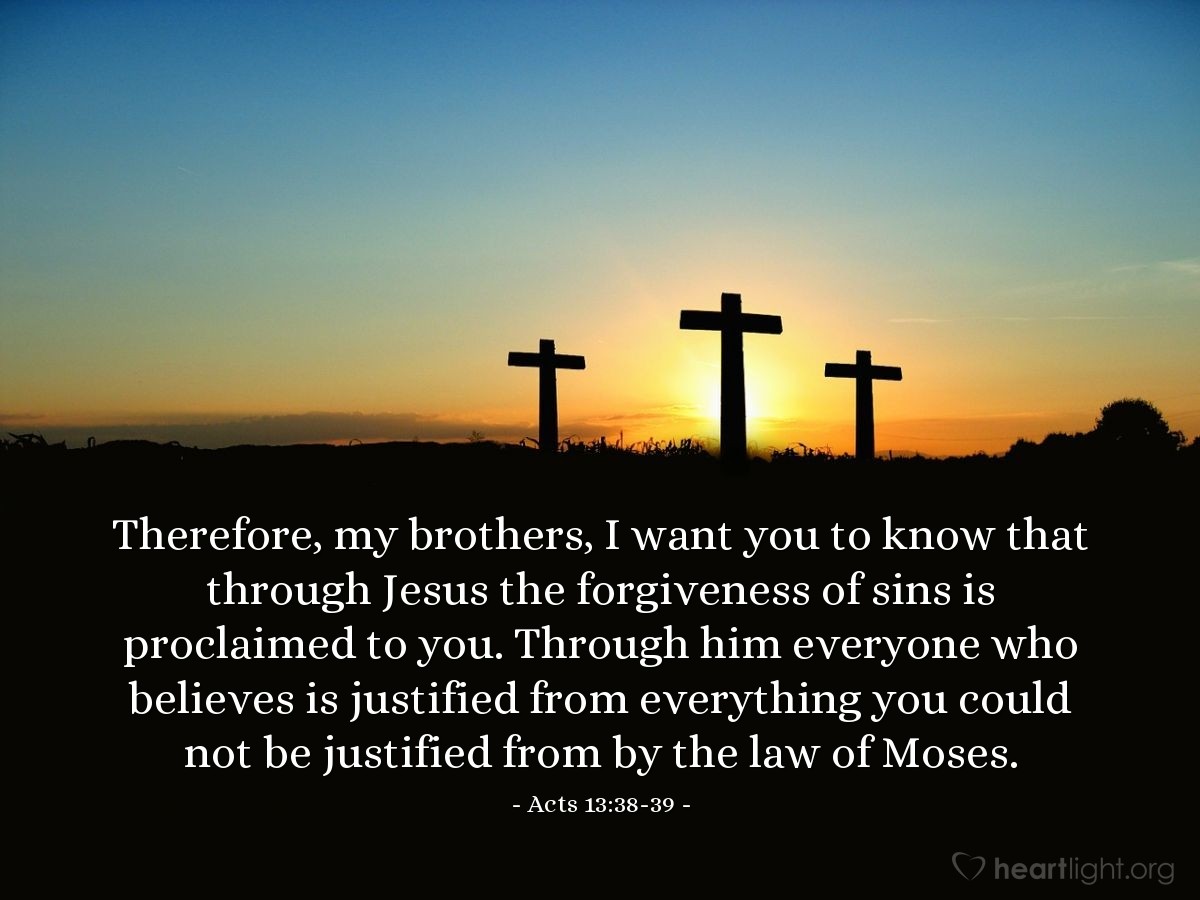 Therefore, my brothers, I want you to know that through Jesus the forgiveness of sins is proclaimed to you. Through him everyone who believes is justified from everything you could not be justified from by the law of Moses.
"Sirs, what must I do to be saved?" They replied, "Believe in the Lord Jesus, and you will be saved — you and your household." Then they spoke the word of the Lord to him and to all the others in his house. At that hour of the night the jailer took them and washed their wounds; then immediately he and all his family were baptized.