Showing 1 - 10 of 12 Results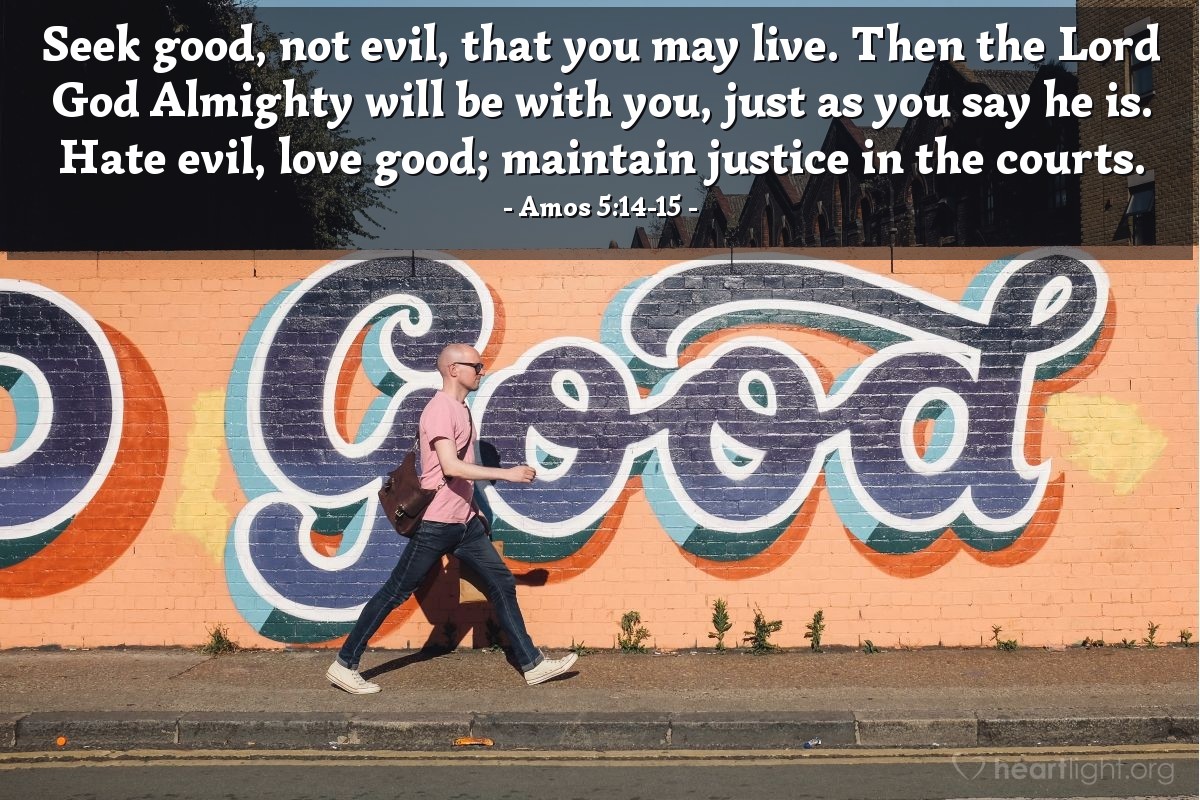 Seek good, not evil, that you may live. Then the Lord God Almighty will be with you, just as you say he is. Hate evil, love good; maintain justice in the courts.
This is what the LORD says to the house of Israel: "Seek me and live; do not seek Bethel, do not go to Gilgal, do not journey to Beersheba."