Showing 1 - 10 of 69 Results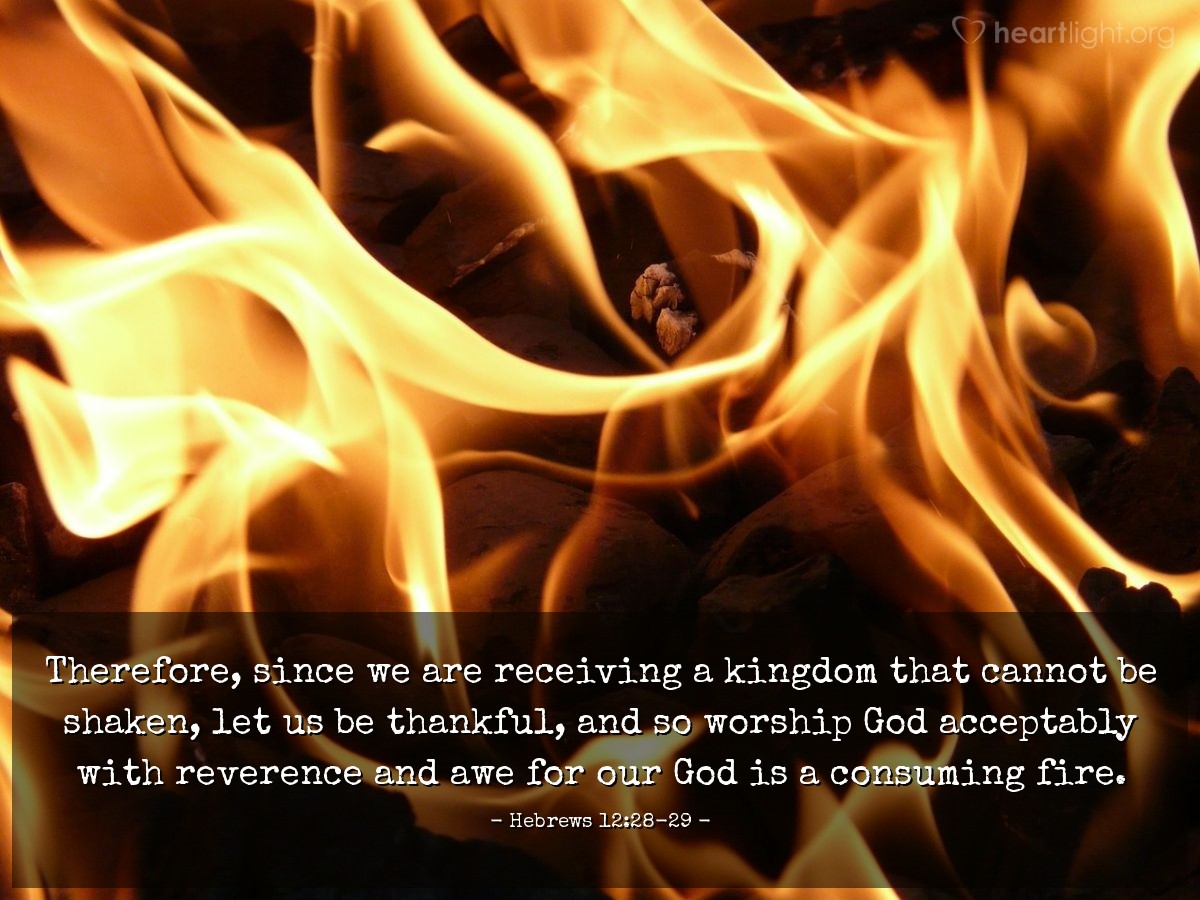 For our God is a consuming fire.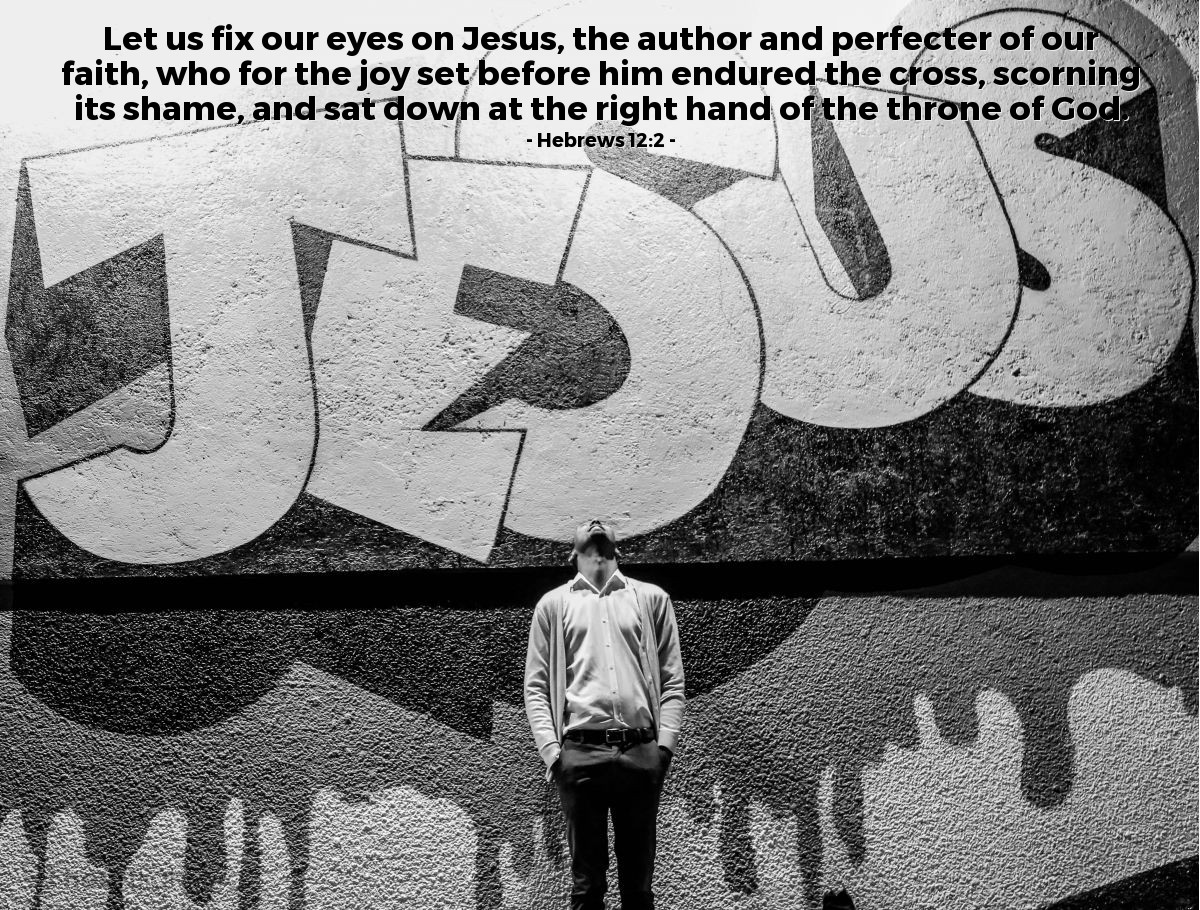 Let us fix our eyes on Jesus, the author and perfecter of our faith, who for the joy set before him endured the cross, scorning its shame, and sat down at the right hand of the throne of God.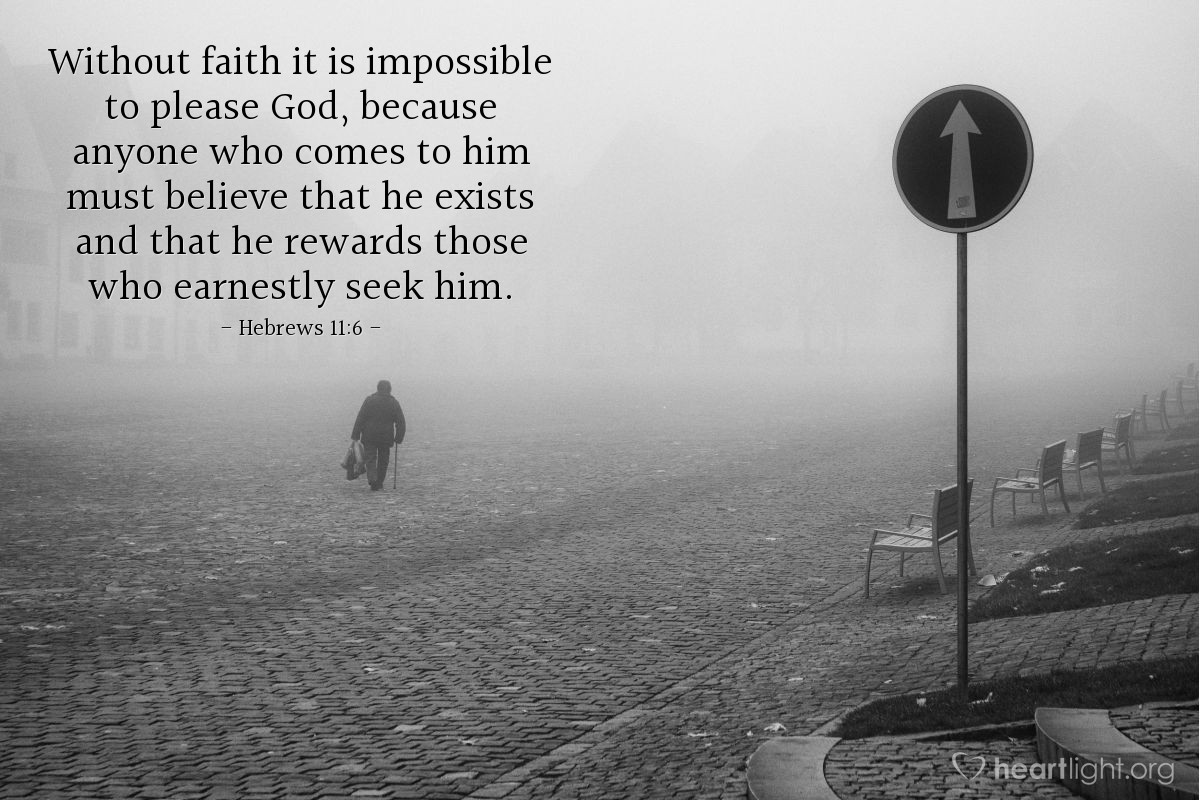 Without faith it is impossible to please God, because anyone who comes to him must believe that he exists and that he rewards those who earnestly seek him.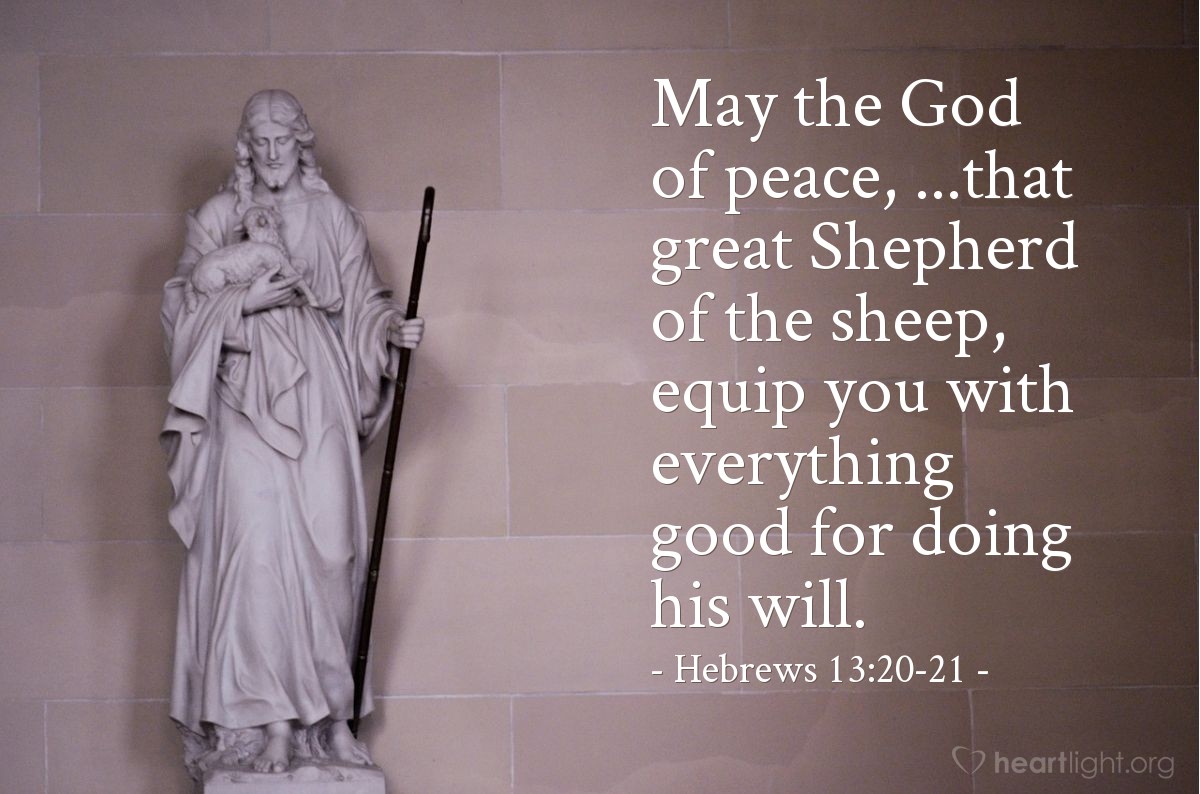 May the God of peace, ...that great Shepherd of the sheep, equip you with everything good for doing his will.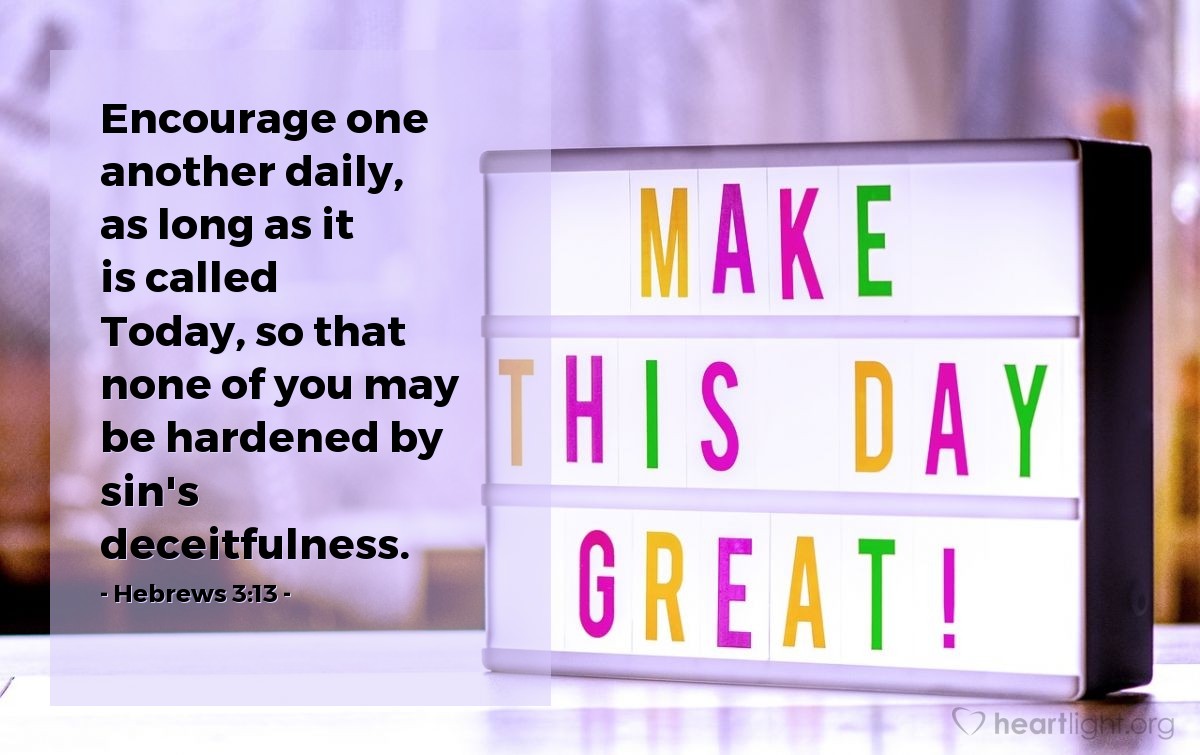 Encourage one another daily, as long as it is called Today, so that none of you may be hardened by sin's deceitfulness.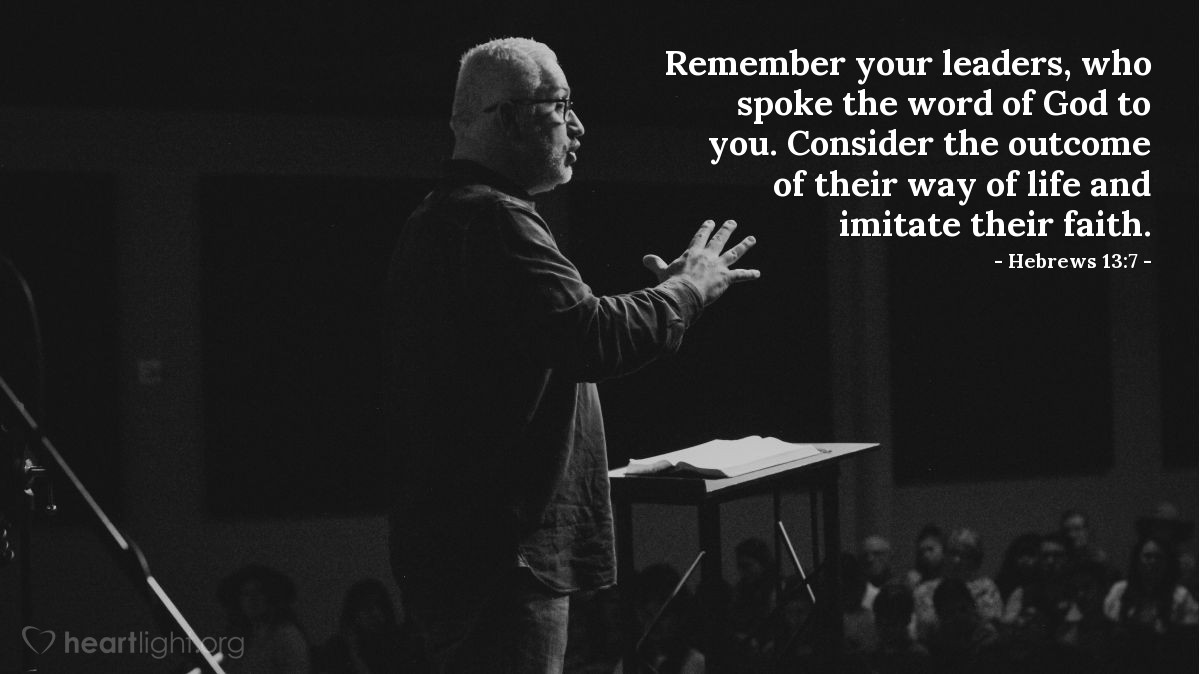 Remember your leaders, who spoke the word of God to you. Consider the outcome of their way of life and imitate their faith.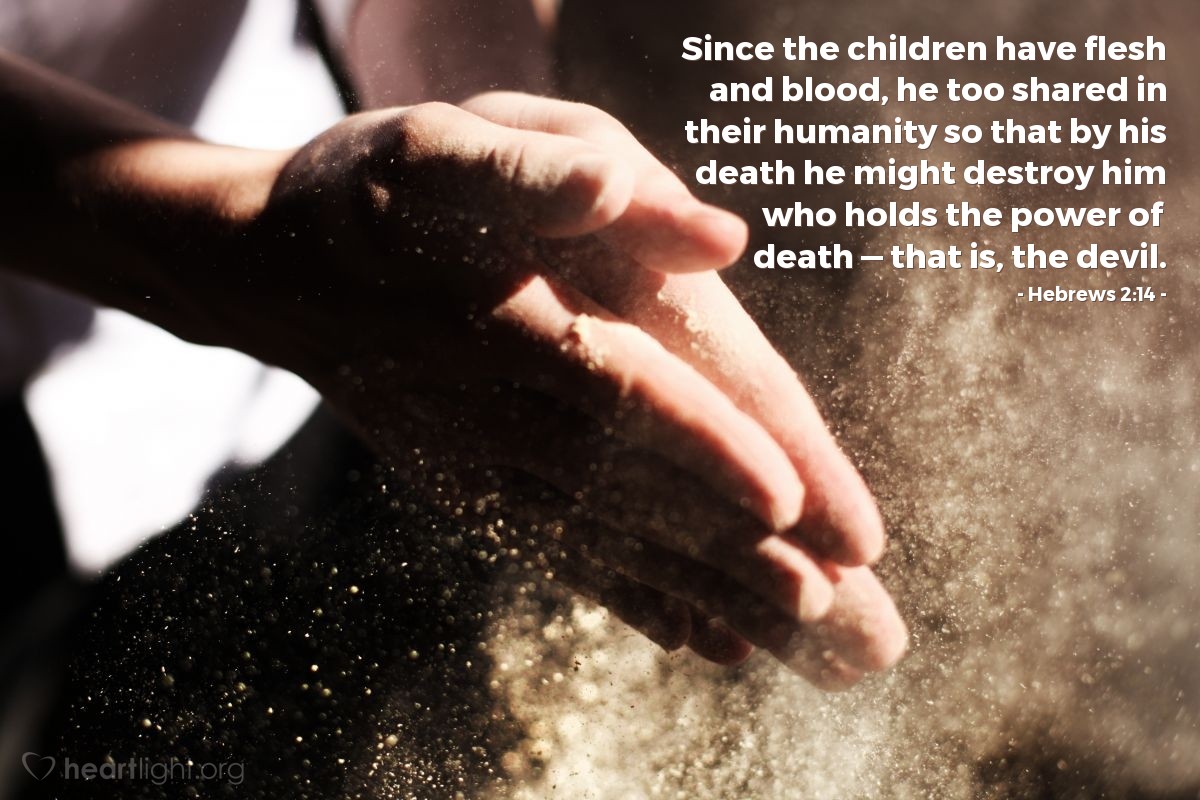 Since the children have flesh and blood, he too shared in their humanity so that by his death he might destroy him who holds the power of death — that is, the devil.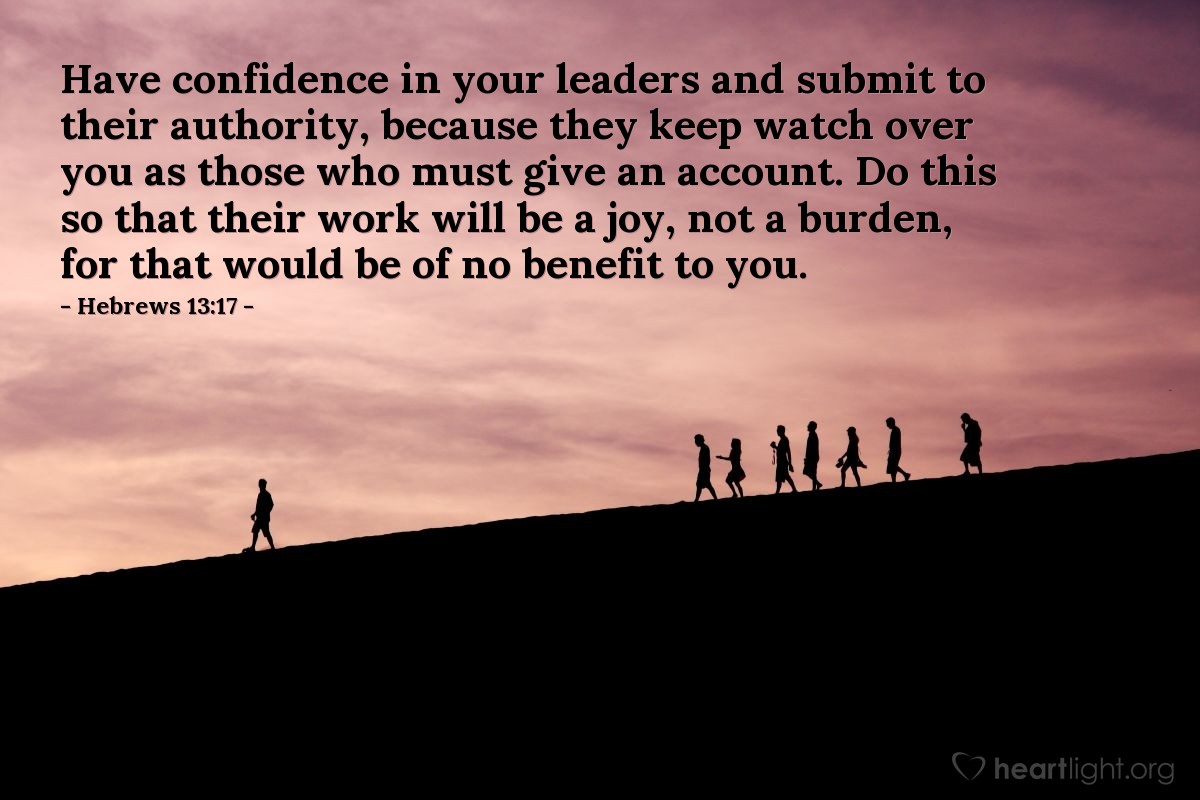 Have confidence in your leaders and submit to their authority, because they keep watch over you as those who must give an account. Do this so that their work will be a joy, not a burden, for that would be of no benefit to you.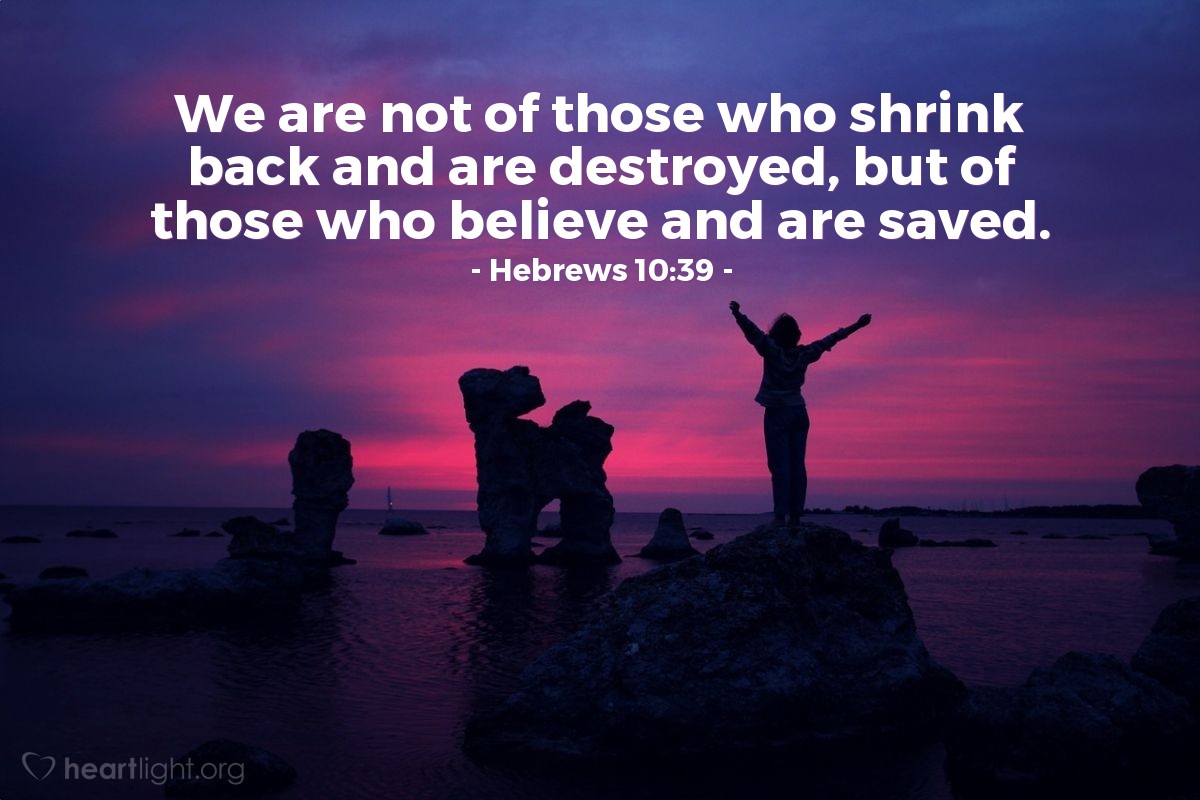 We are not of those who shrink back and are destroyed, but of those who believe and are saved.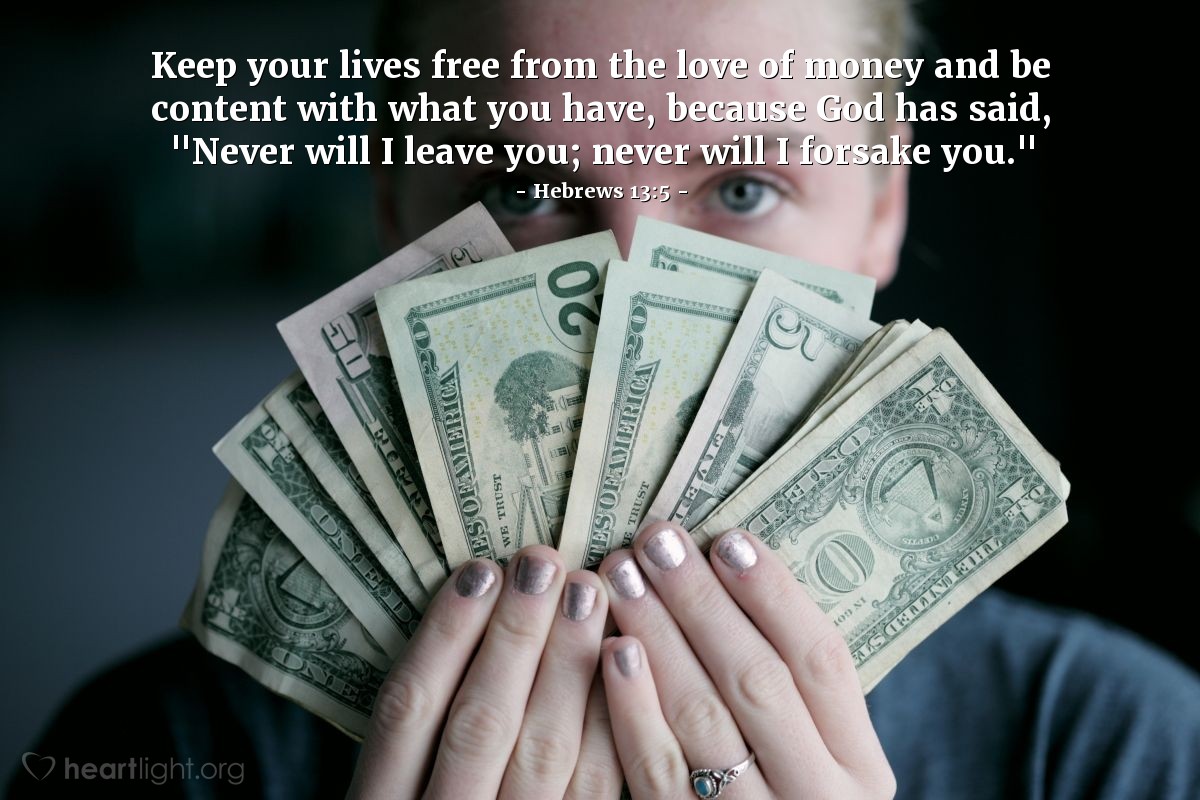 Keep your lives free from the love of money and be content with what you have, because God has said, "Never will I leave you; never will I forsake you."