Showing 1 - 10 of 155 Results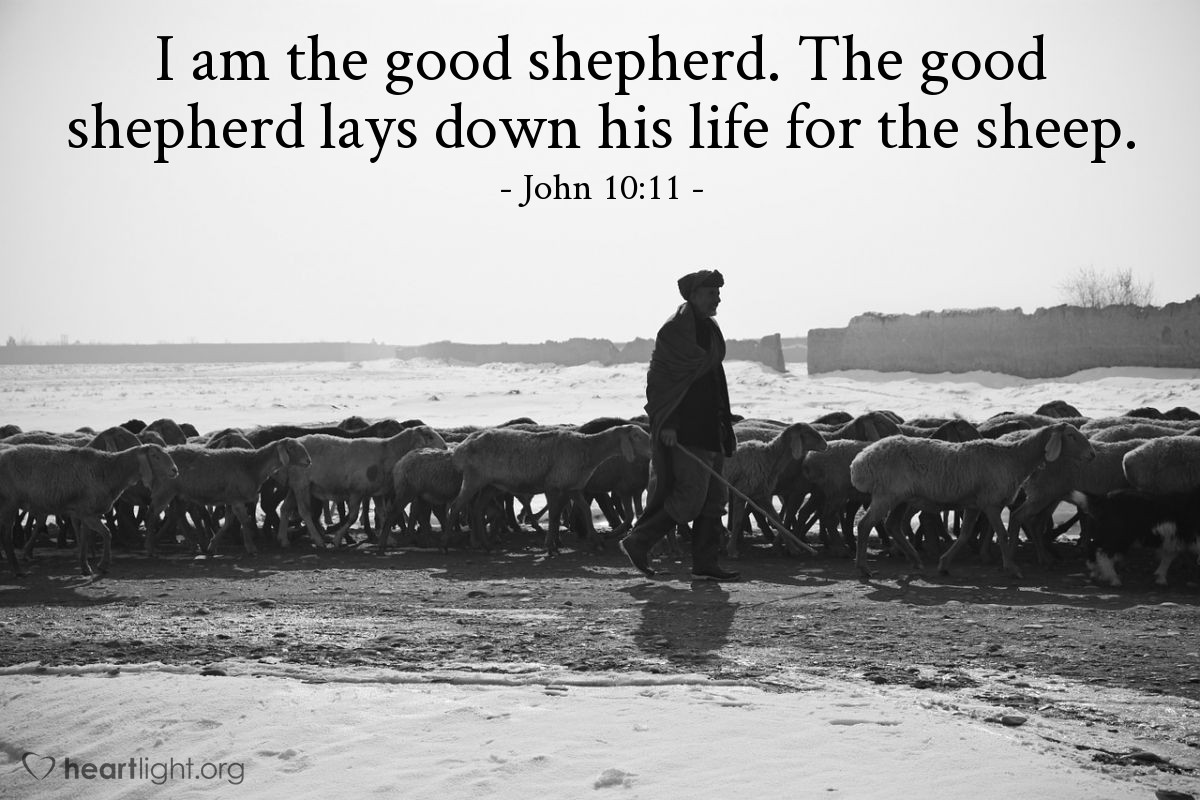 I am the good shepherd. The good shepherd lays down his life for the sheep.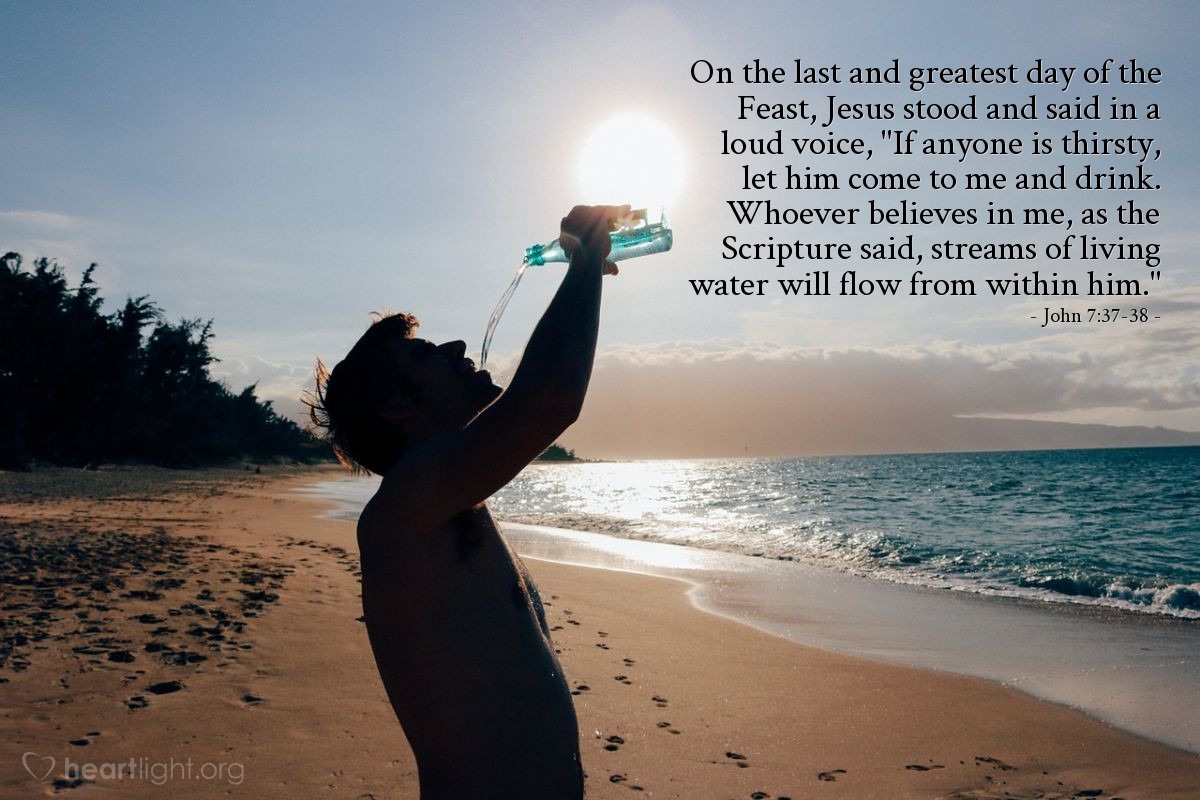 On the last and greatest day of the Feast, Jesus stood and said in a loud voice, "If anyone is thirsty, let him come to me and drink. Whoever believes in me, as the Scripture said, streams of living water will flow from within him."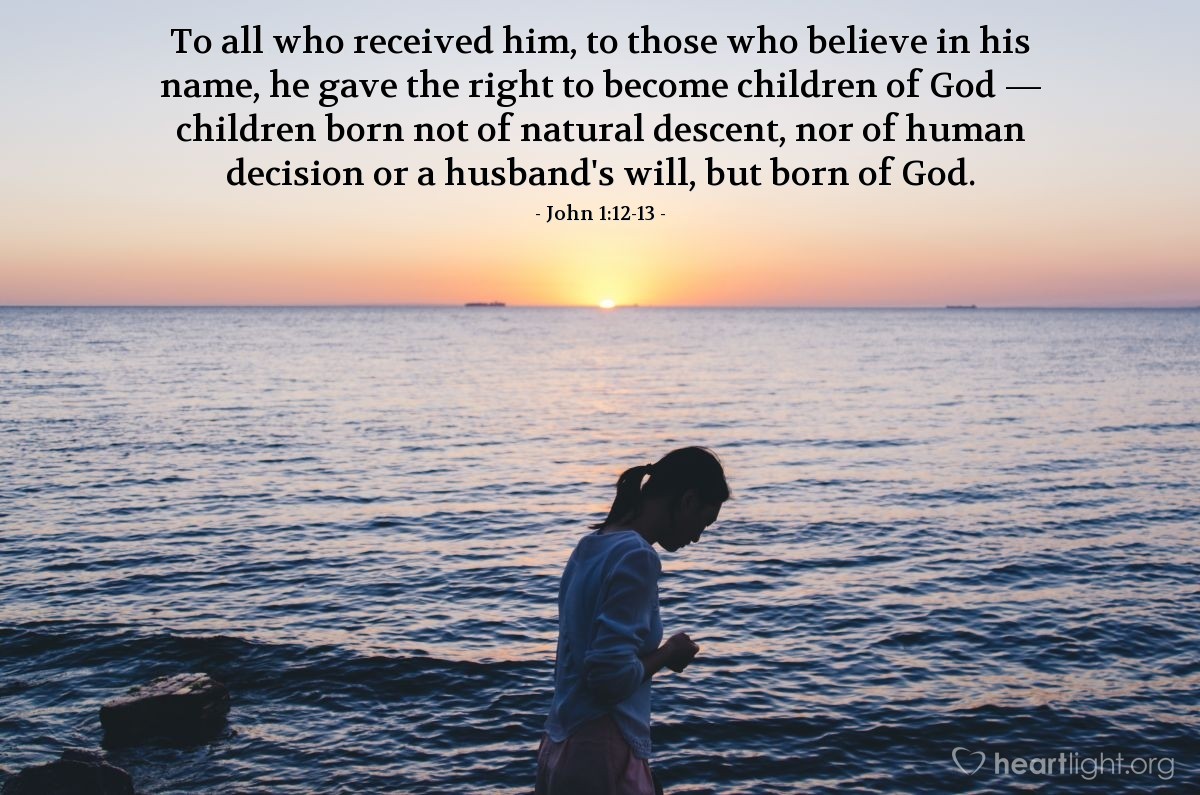 To all who received him, to those who believe in his name, he gave the right to become children of God — children born not of natural descent, nor of human decision or a husband's will, but born of God.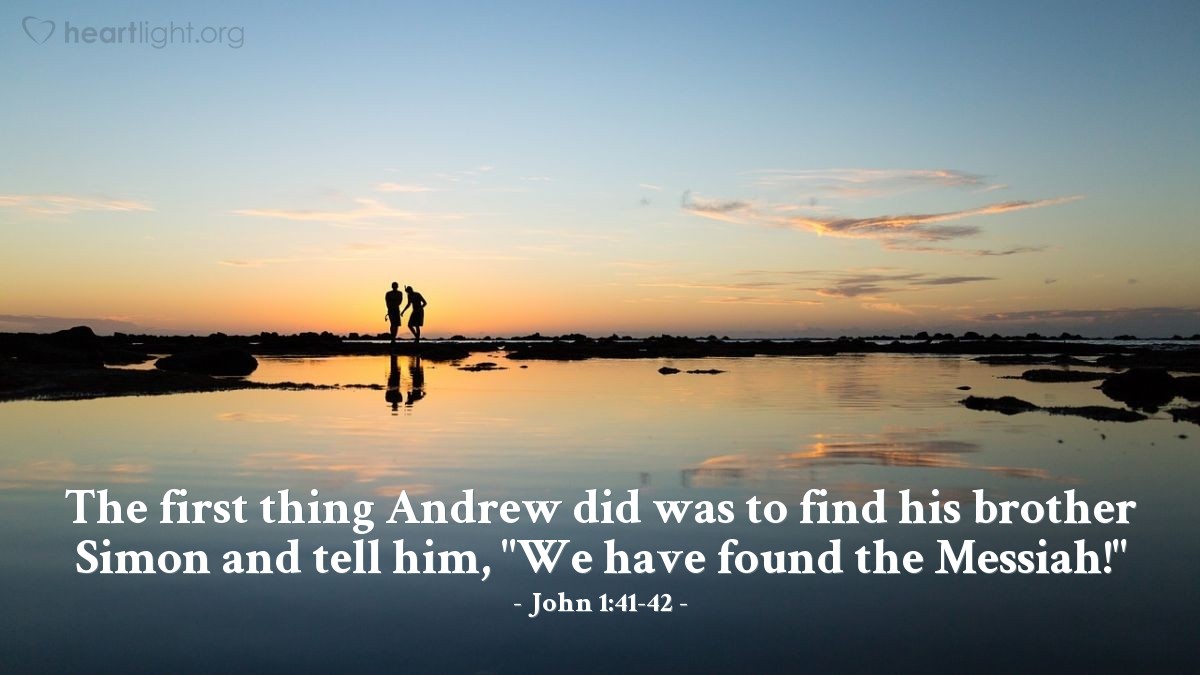 The first thing Andrew did was to find his brother Simon and tell him, "We have found the Messiah!"