Showing 1 - 10 of 87 Results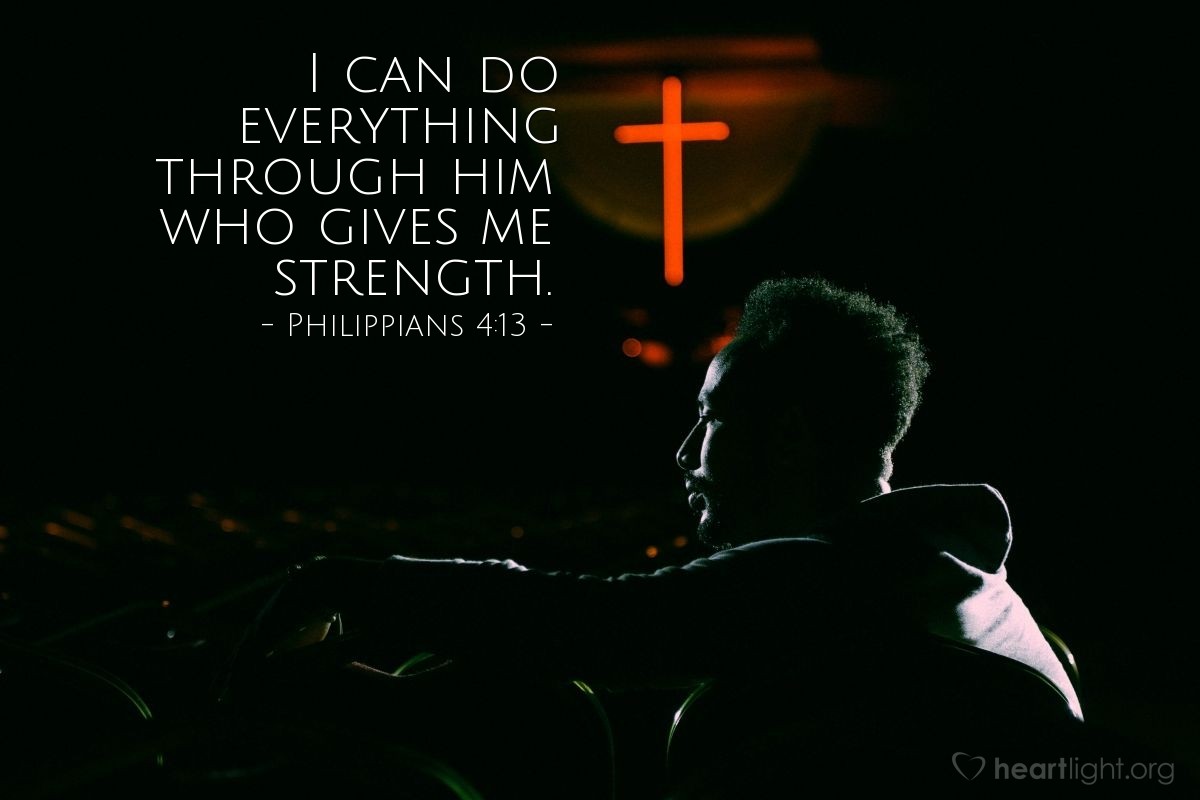 I can do everything through him who gives me strength.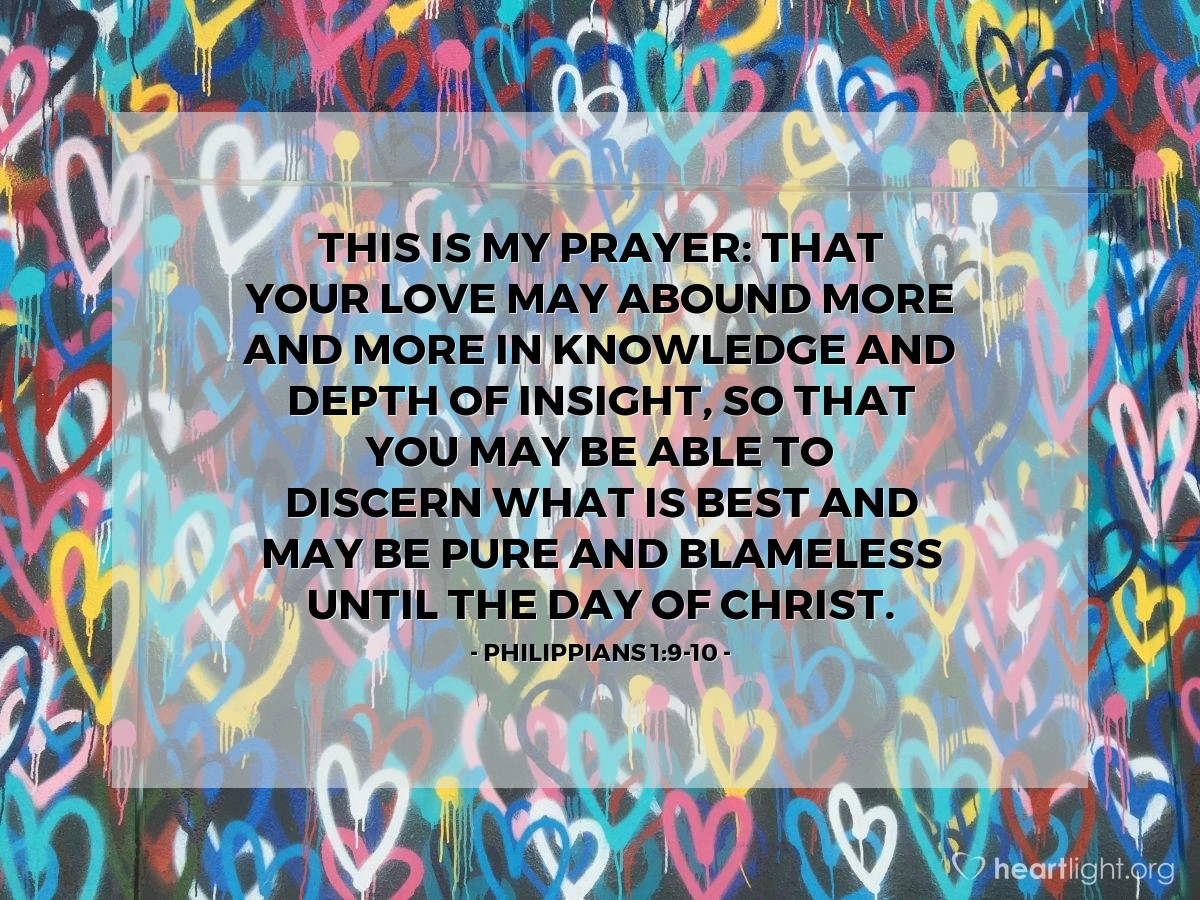 This is my prayer: that your love may abound more and more in knowledge and depth of insight, so that you may be able to discern what is best and may be pure and blameless until the day of Christ.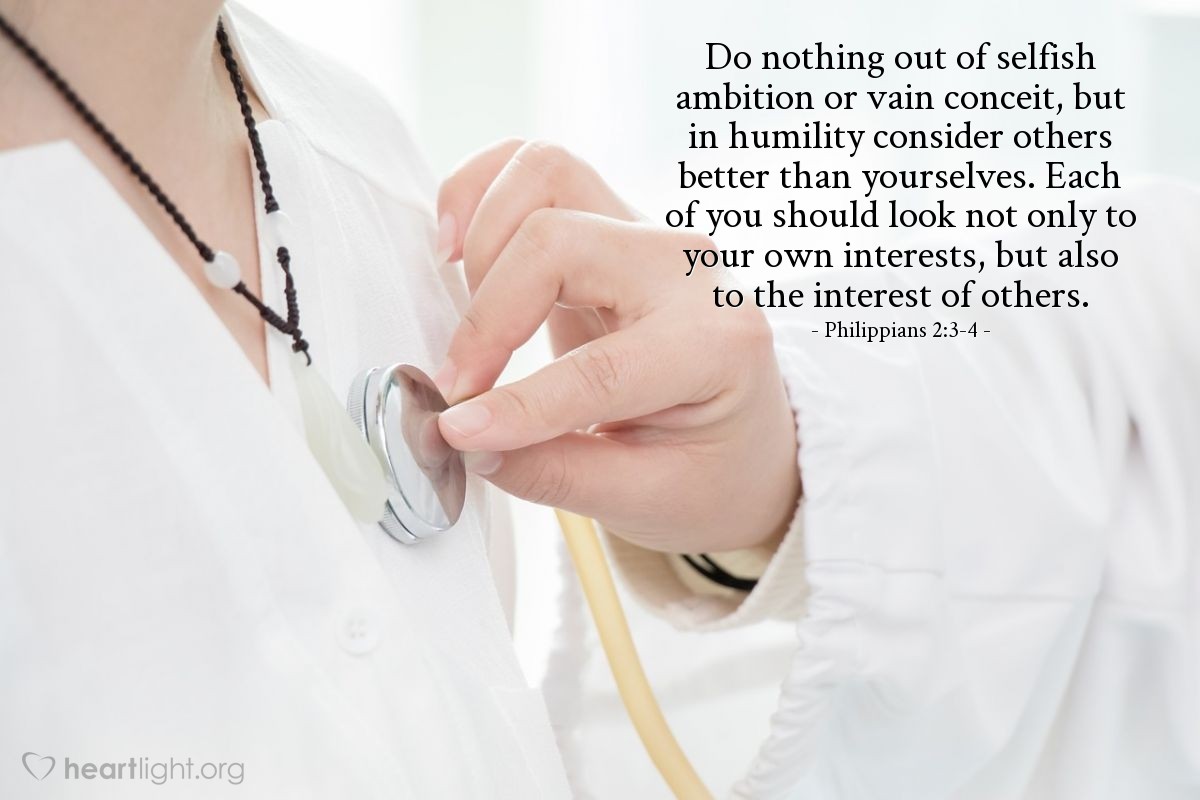 Do nothing out of selfish ambition or vain conceit, but in humility consider others better than yourselves. Each of you should look not only to your own interests, but also to the interest of others.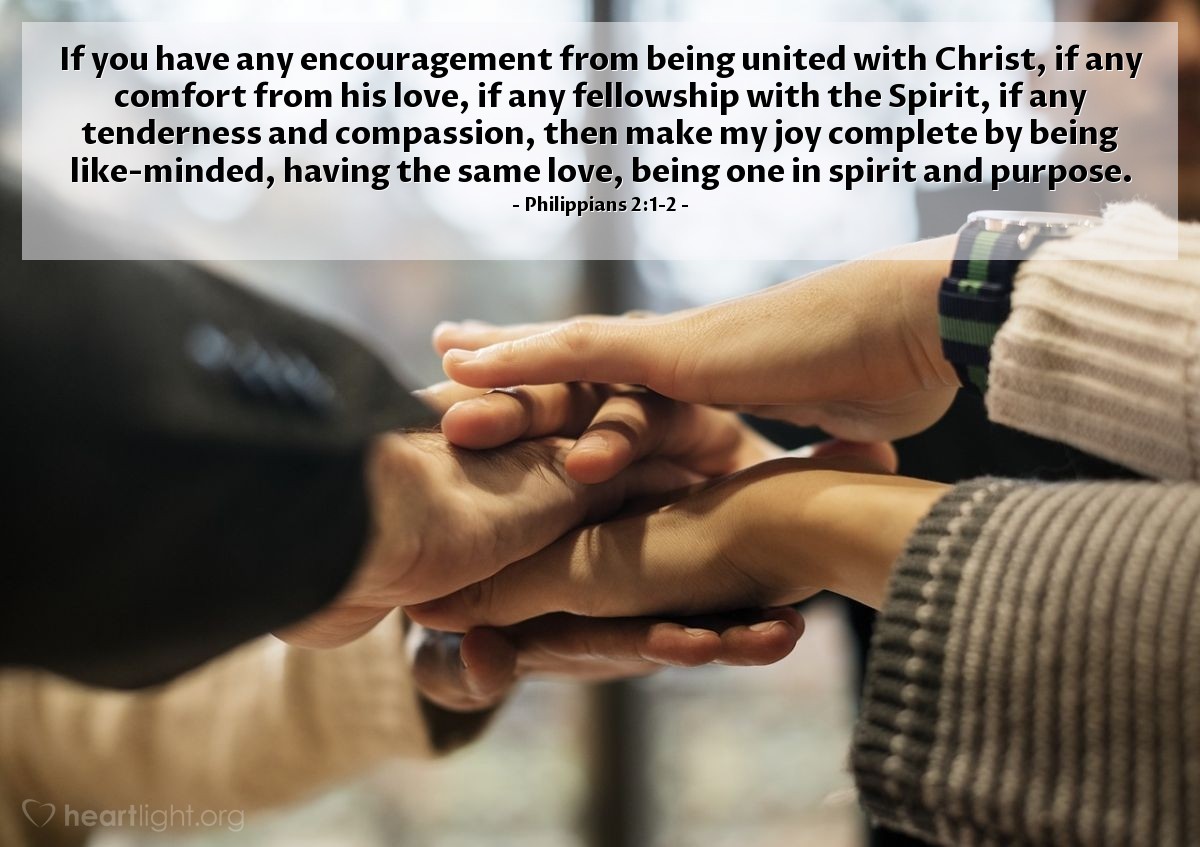 If you have any encouragement from being united with Christ, if any comfort from his love, if any fellowship with the Spirit, if any tenderness and compassion, then make my joy complete by being like-minded, having the same love, being one in spirit and purpose.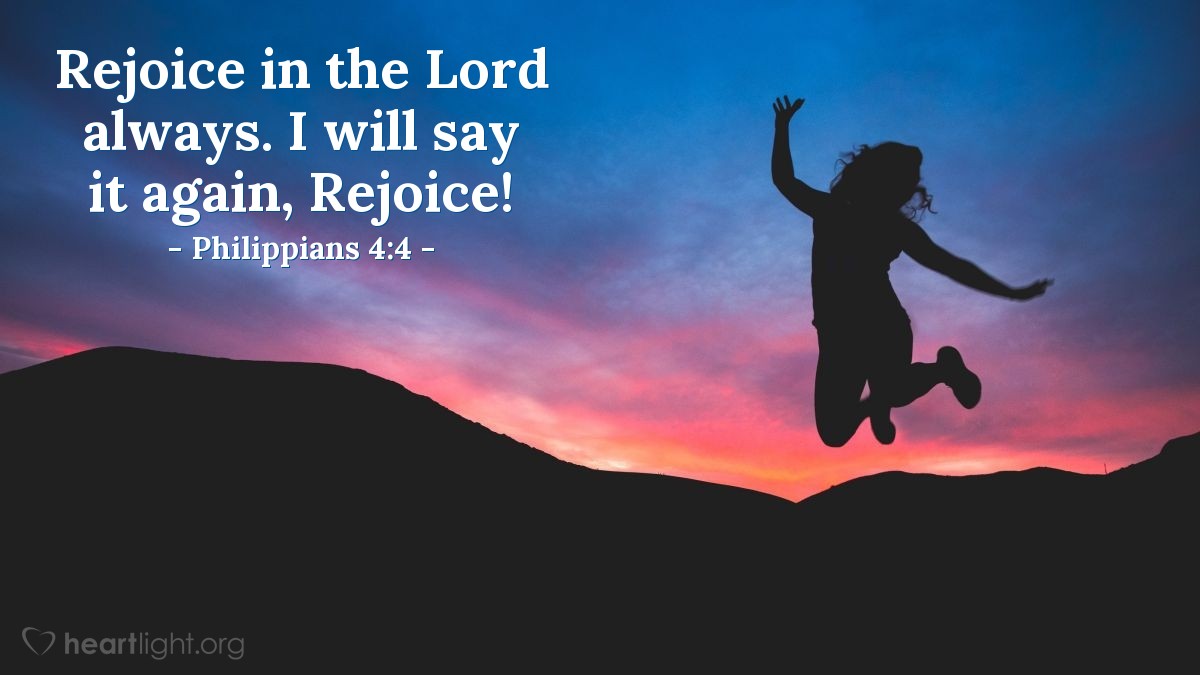 Rejoice in the Lord always. I will say it again, Rejoice!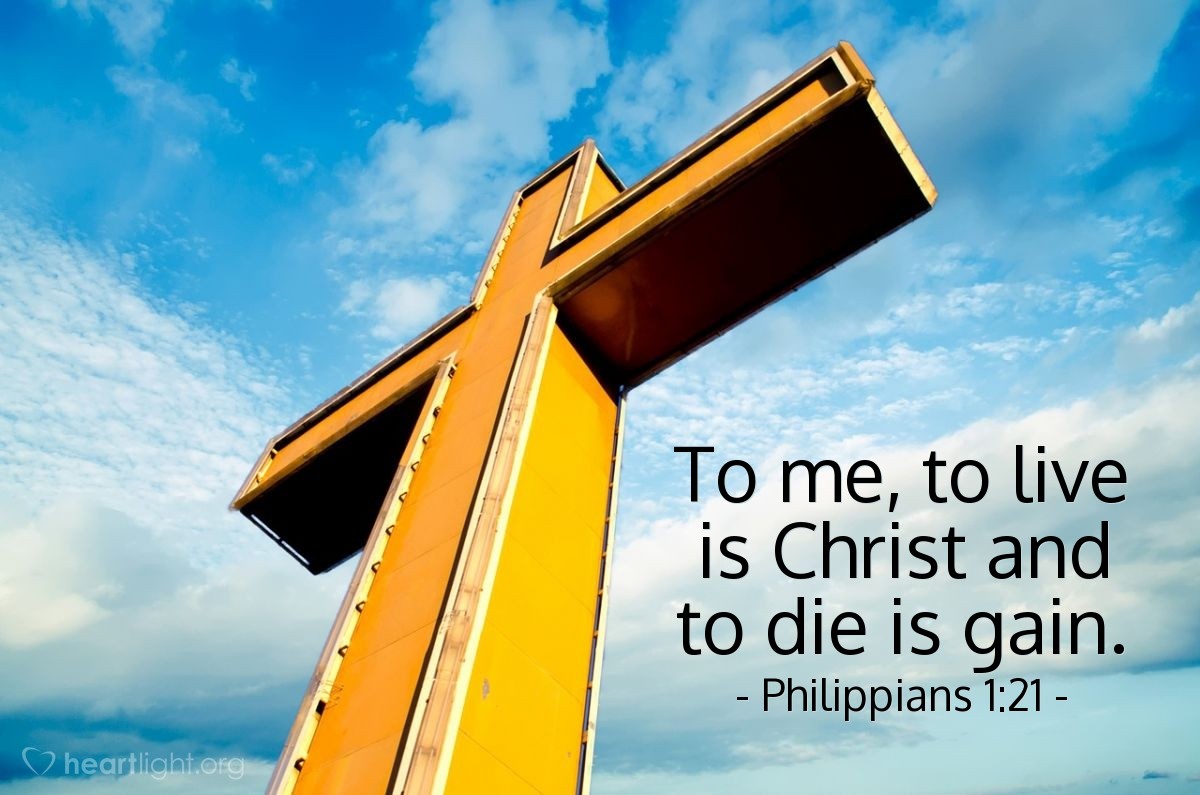 To me, to live is Christ and to die is gain.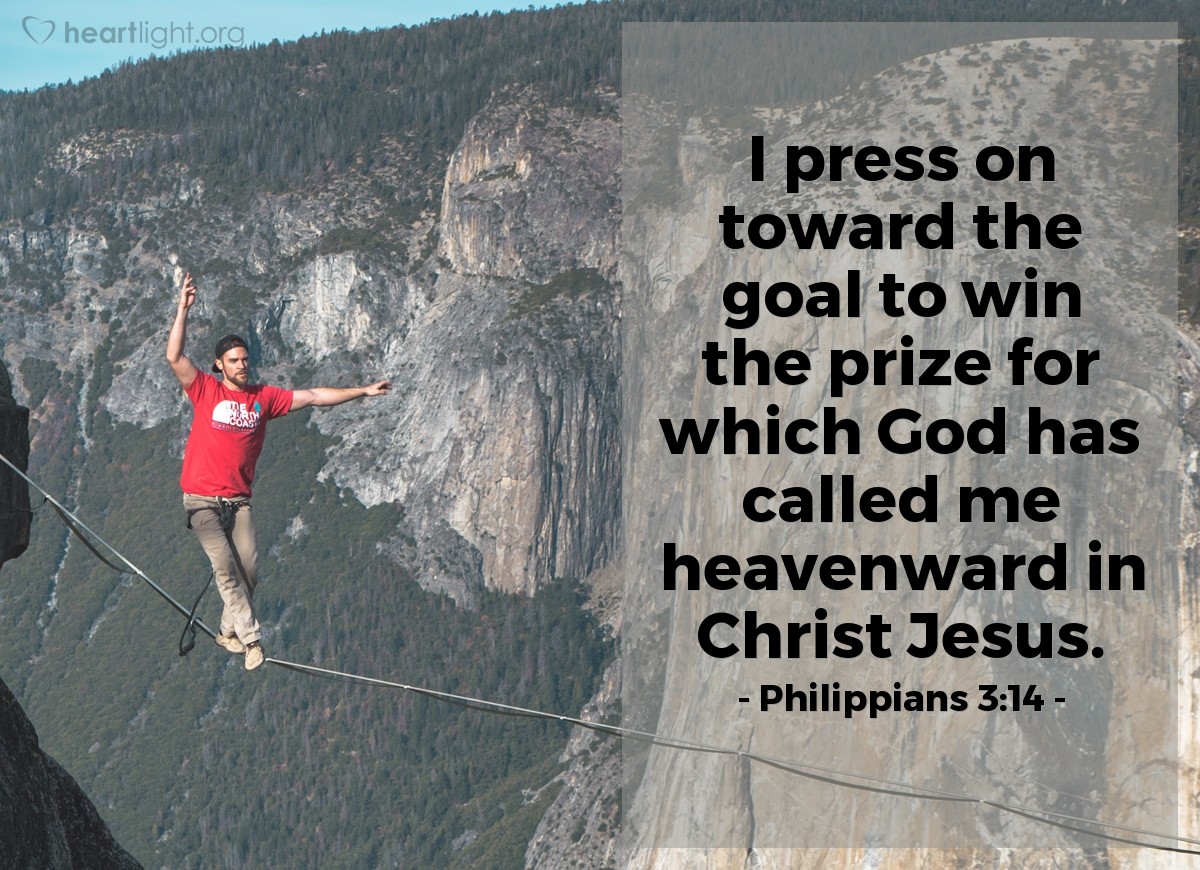 I press on toward the goal to win the prize for which God has called me heavenward in Christ Jesus.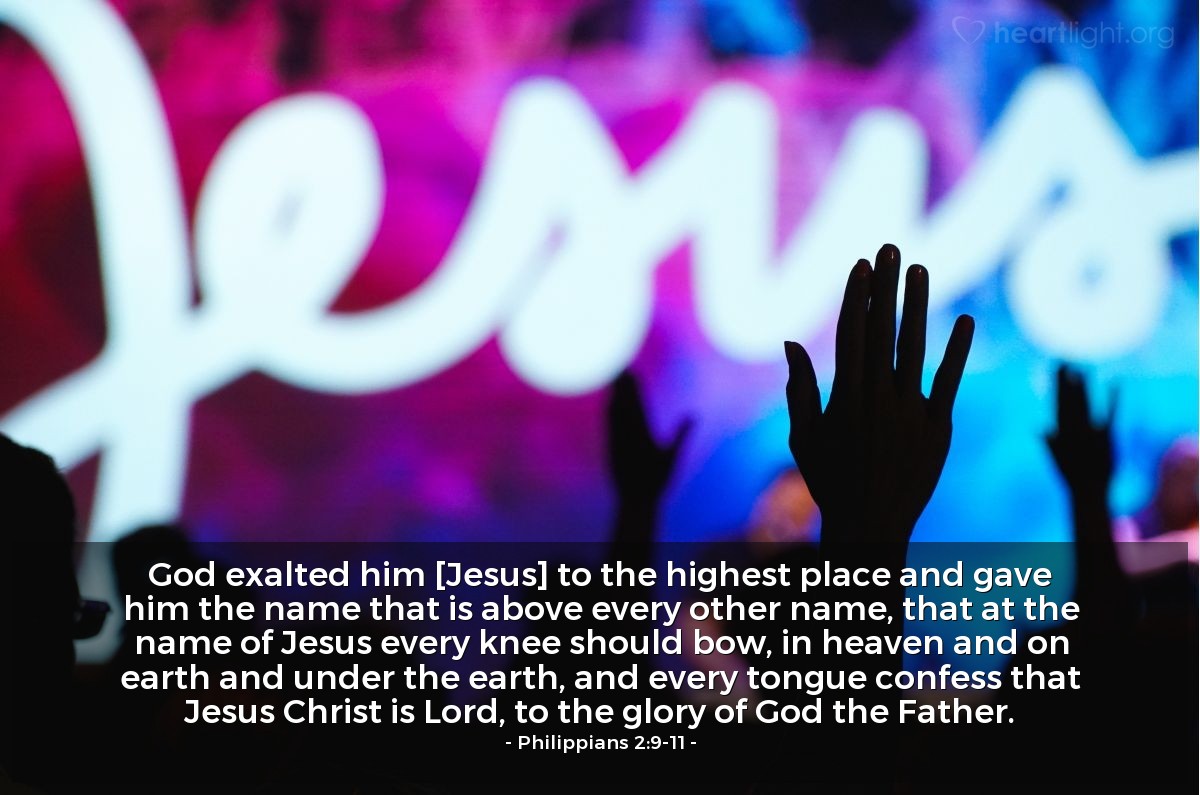 God exalted him [Jesus] to the highest place and gave him the name that is above every other name, that at the name of Jesus every knee should bow, in heaven and on earth and under the earth, and every tongue confess that Jesus Christ is Lord, to the glory of God the Father.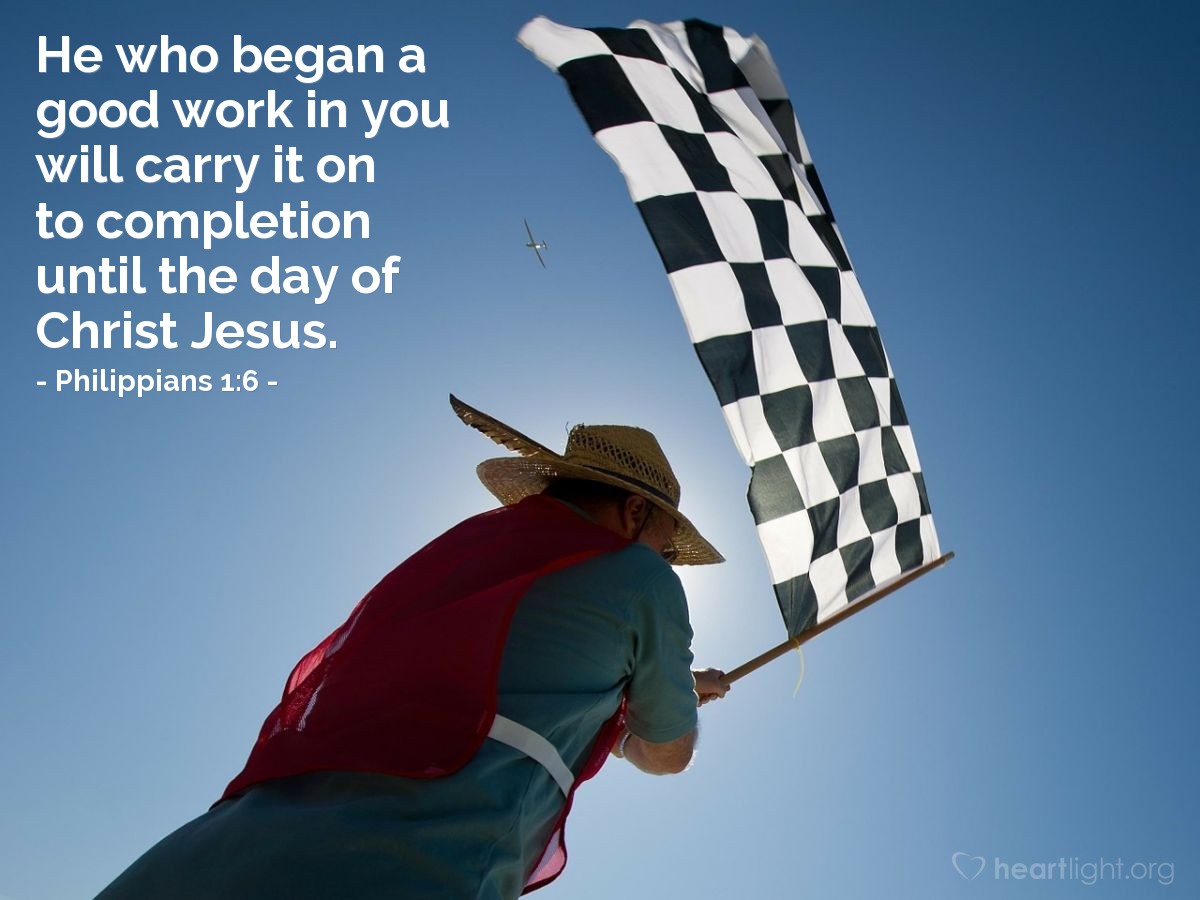 He who began a good work in you will carry it on to completion until the day of Christ Jesus.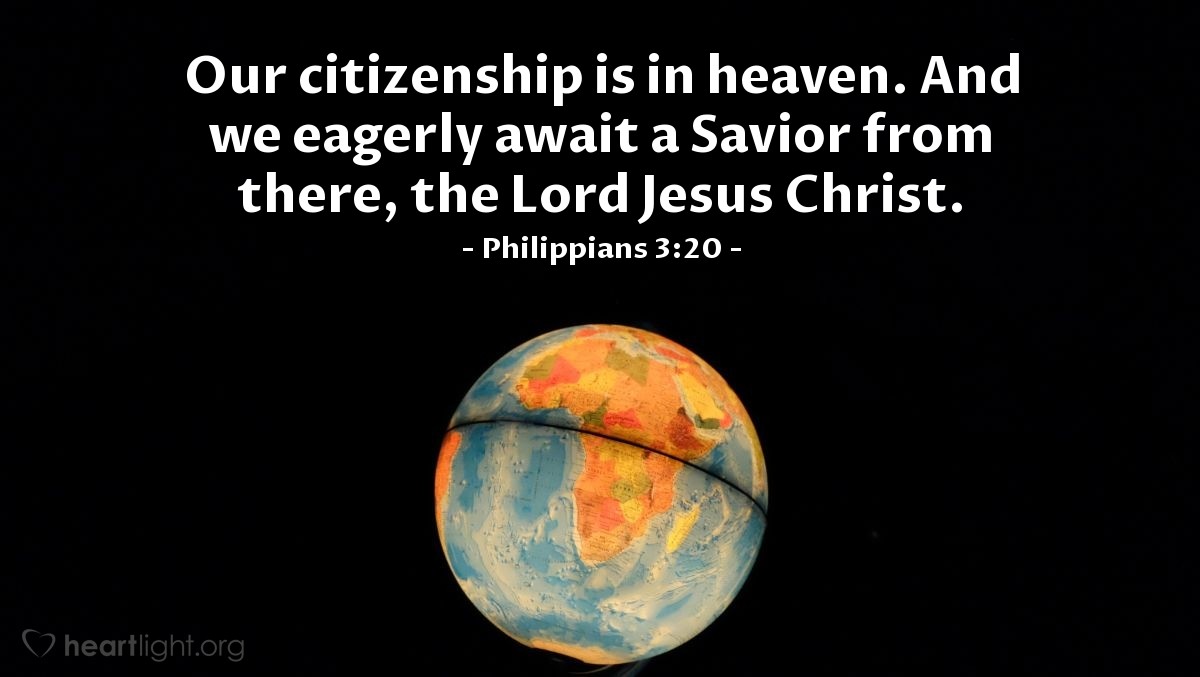 Our citizenship is in heaven. And we eagerly await a Savior from there, the Lord Jesus Christ.