Showing 1 - 10 of 169 Results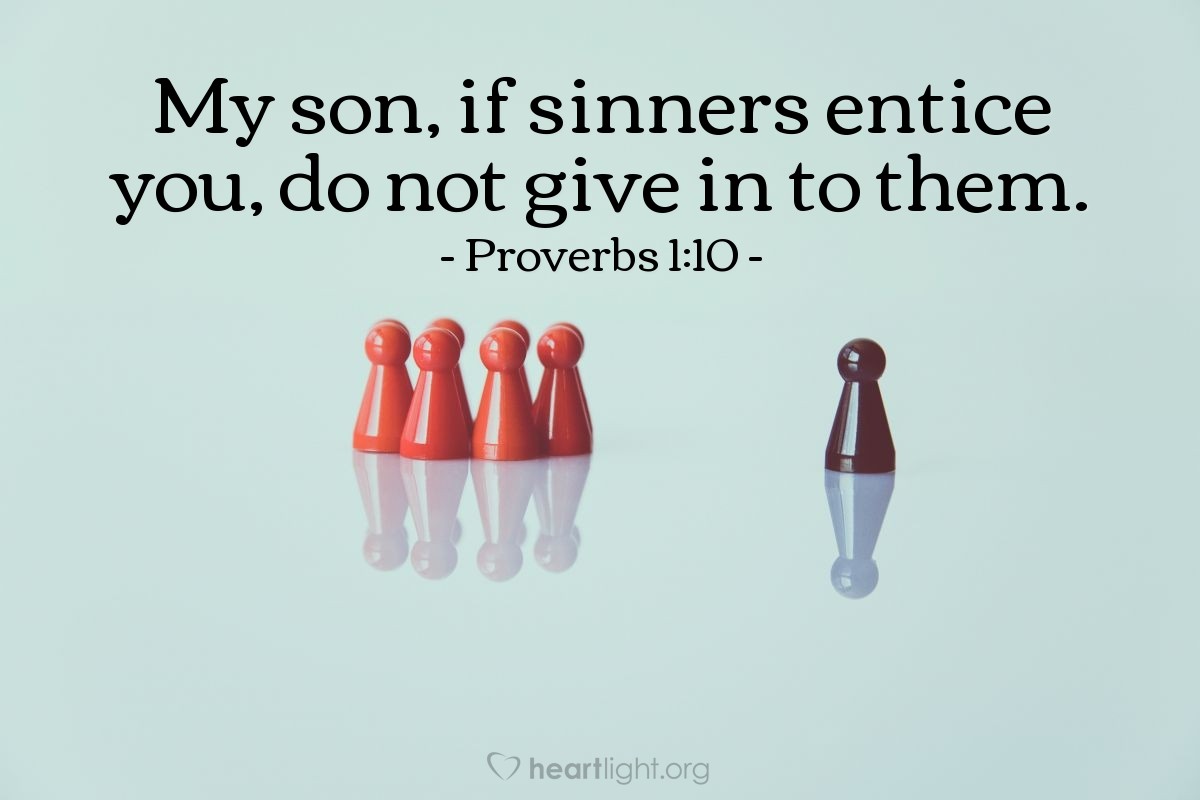 My son, if sinners entice you, do not give in to them.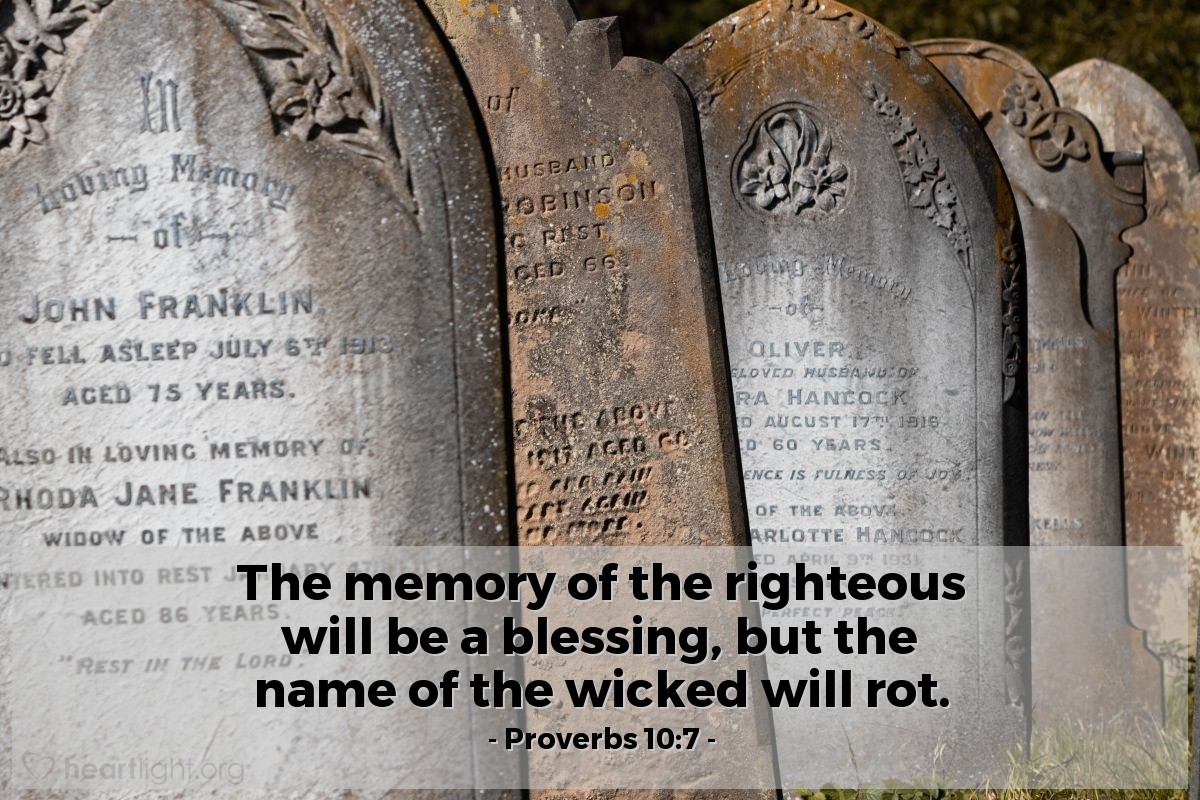 The memory of the righteous will be a blessing, but the name of the wicked will rot.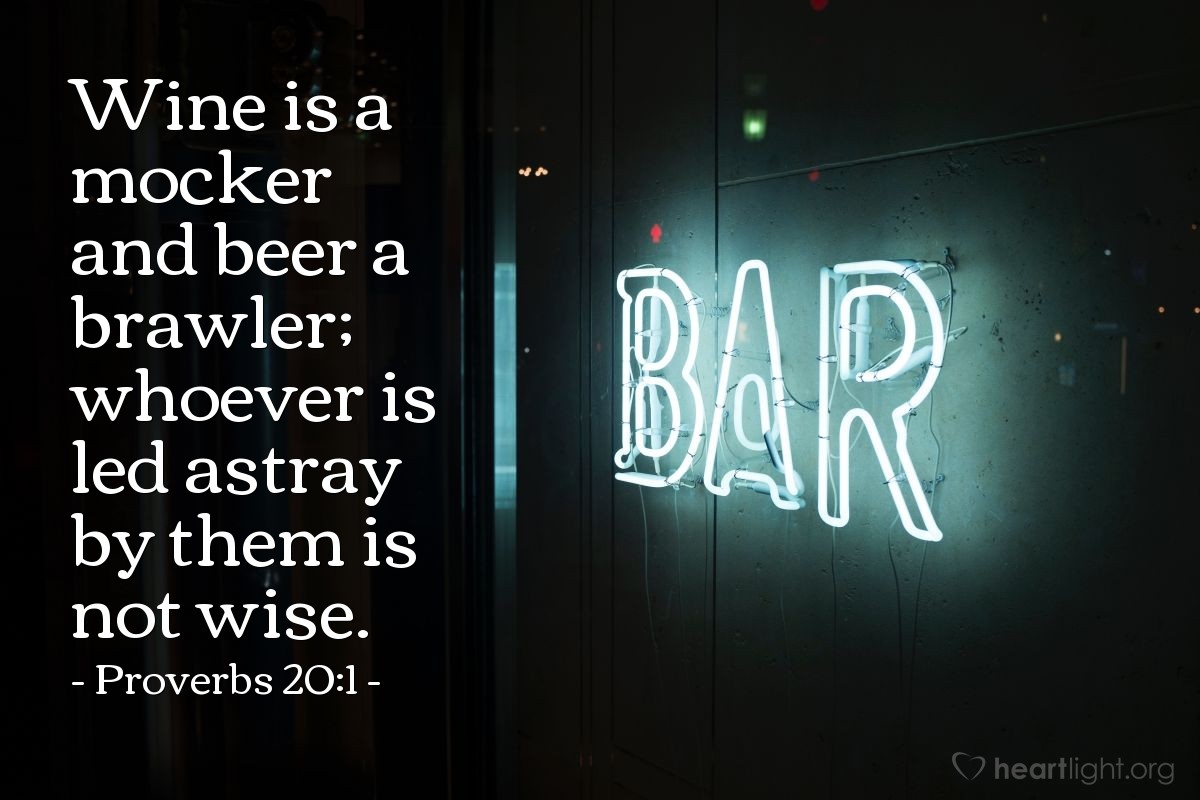 Wine is a mocker and beer a brawler; whoever is led astray by them is not wise.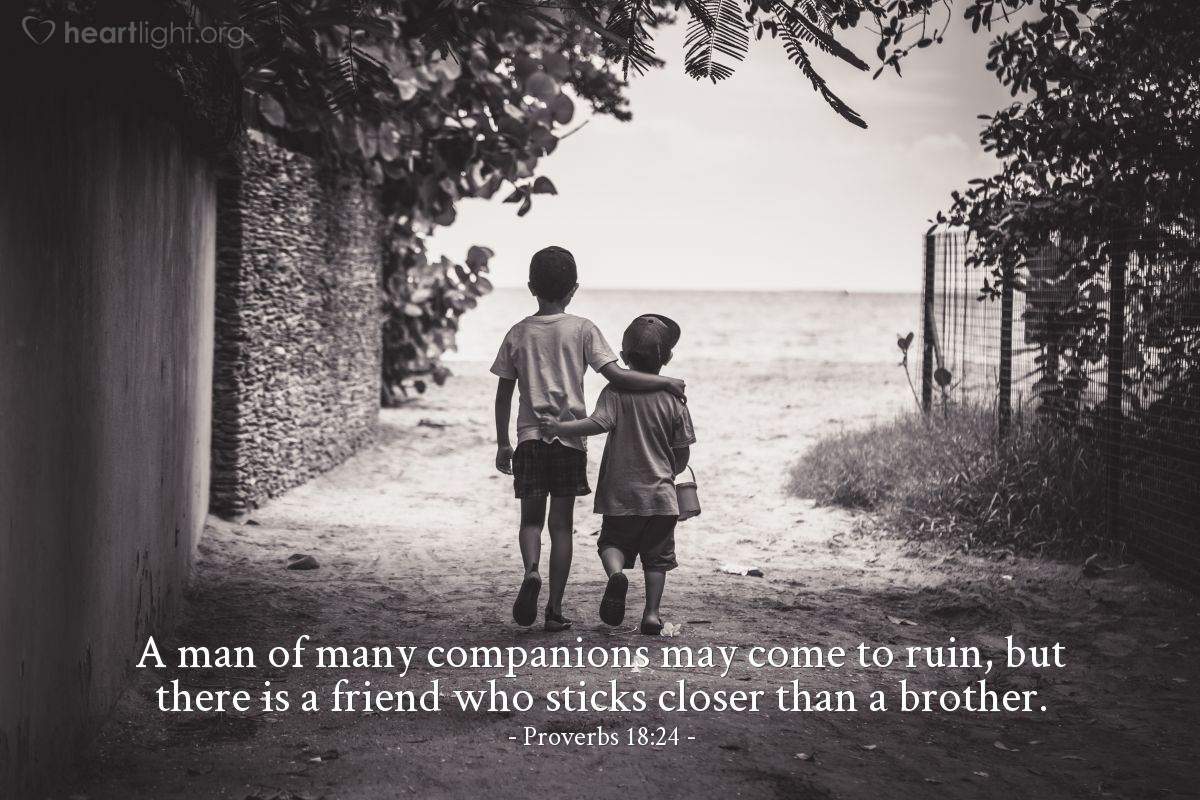 A man of many companions may come to ruin, but there is a friend who sticks closer than a brother.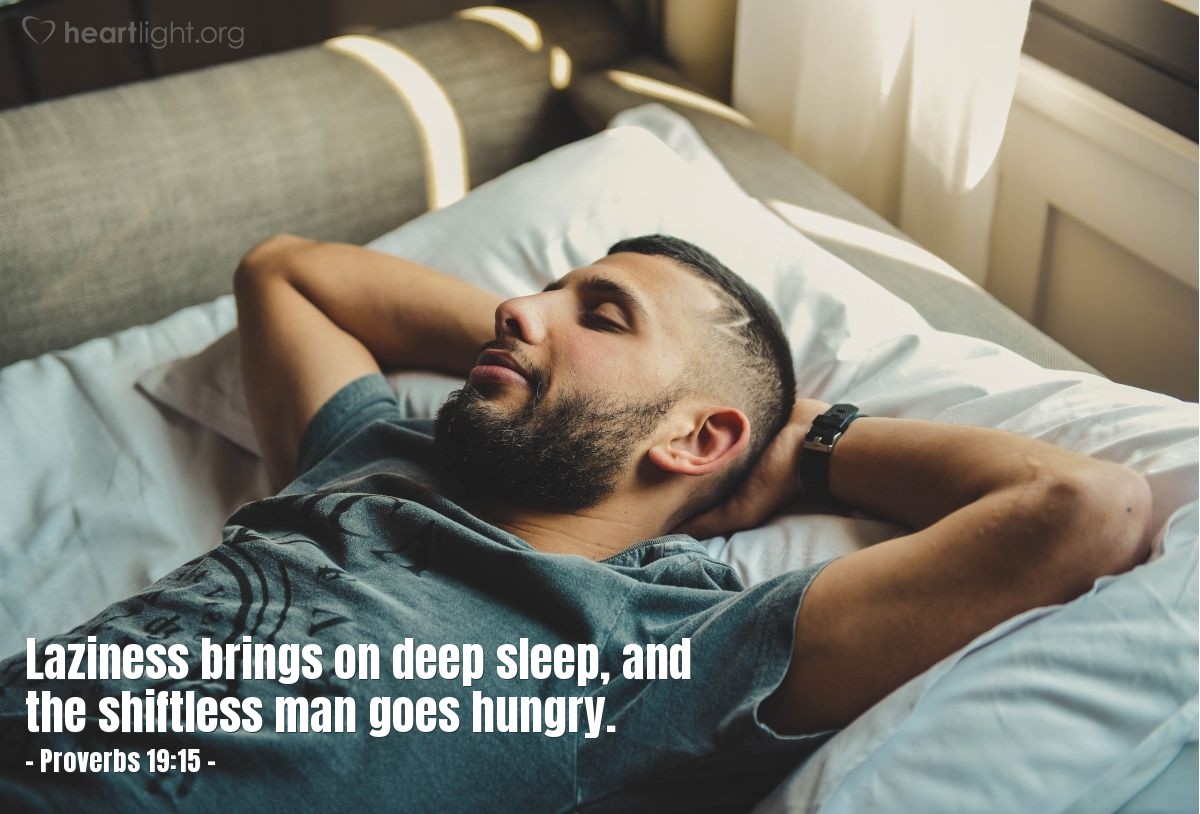 Laziness brings on deep sleep, and the shiftless man goes hungry.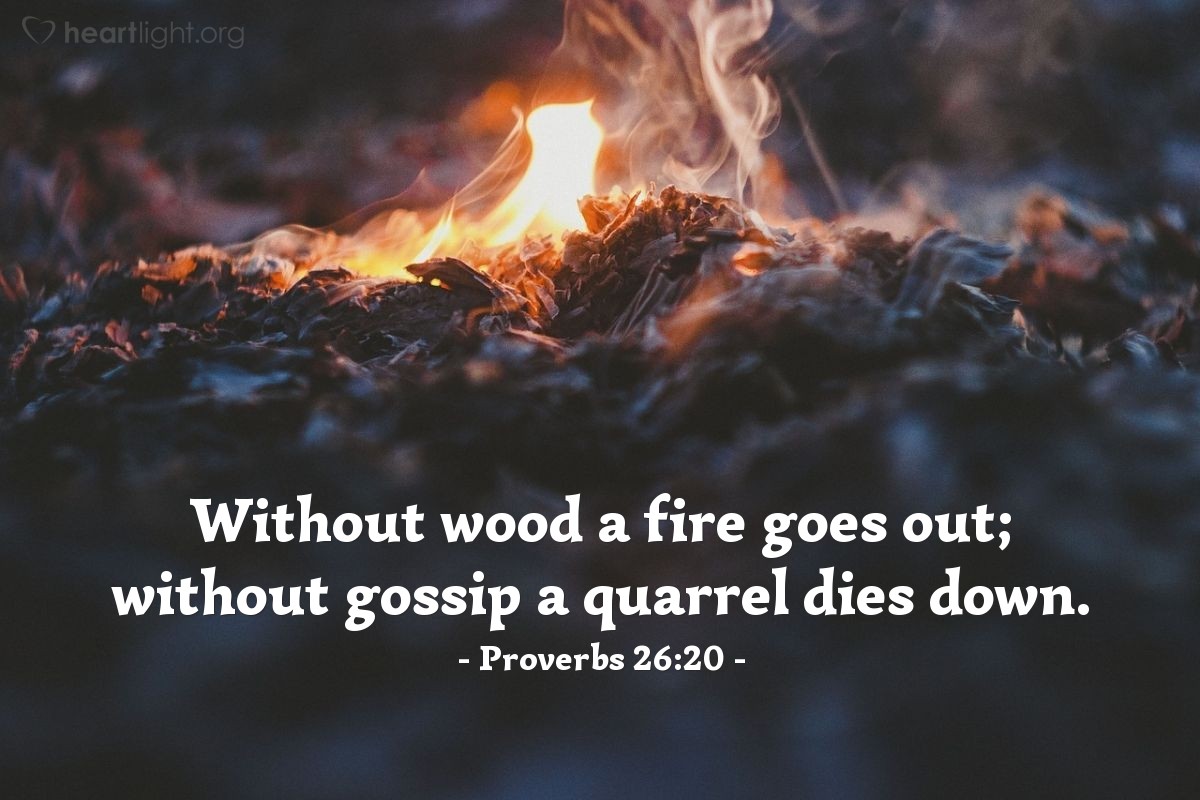 Without wood a fire goes out; without gossip a quarrel dies down.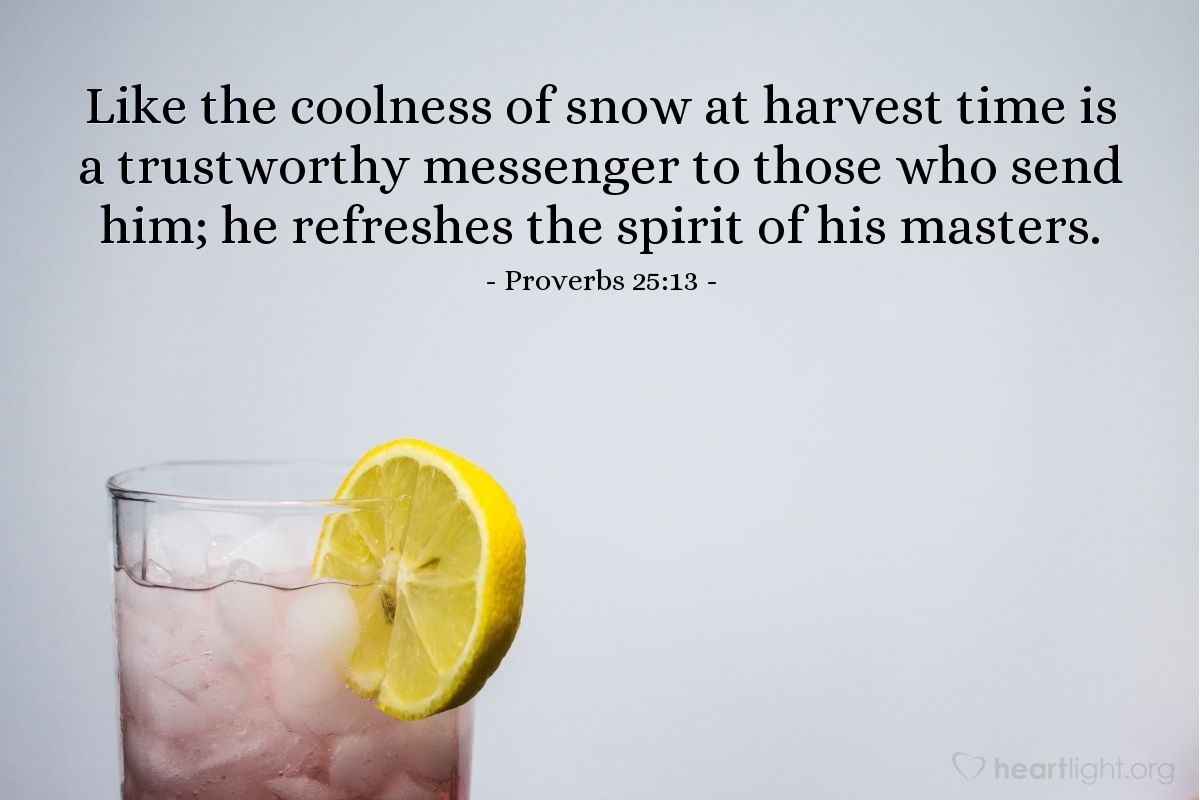 Like the coolness of snow at harvest time is a trustworthy messenger to those who send him; he refreshes the spirit of his masters.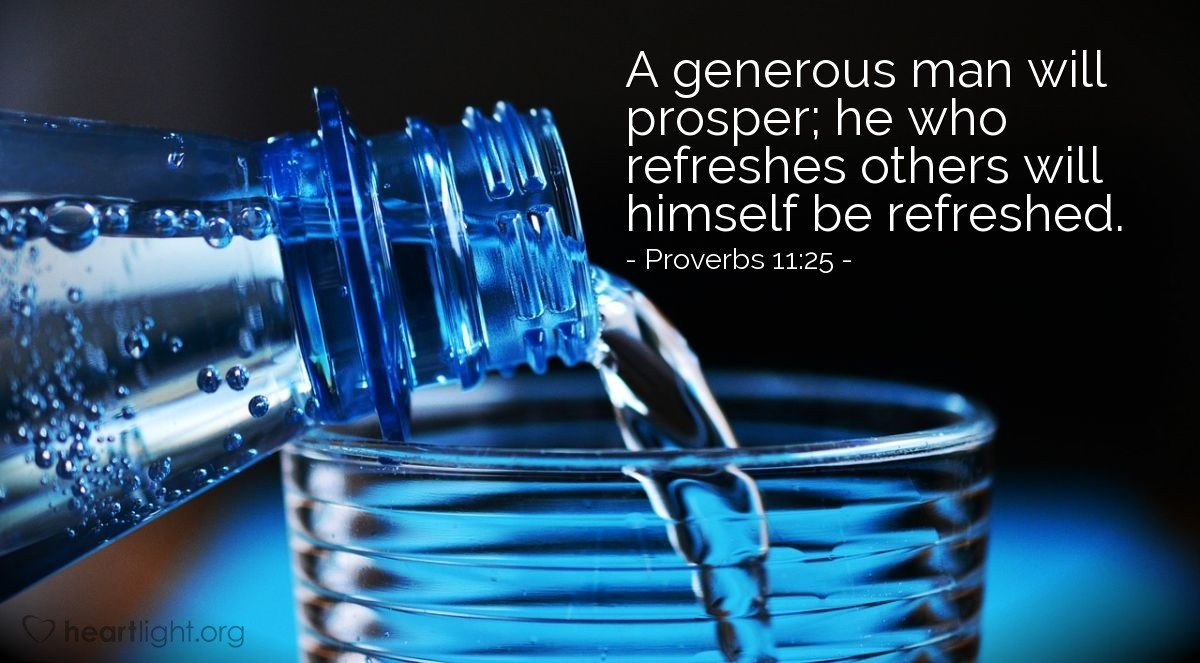 A generous man will prosper; he who refreshes others will himself be refreshed.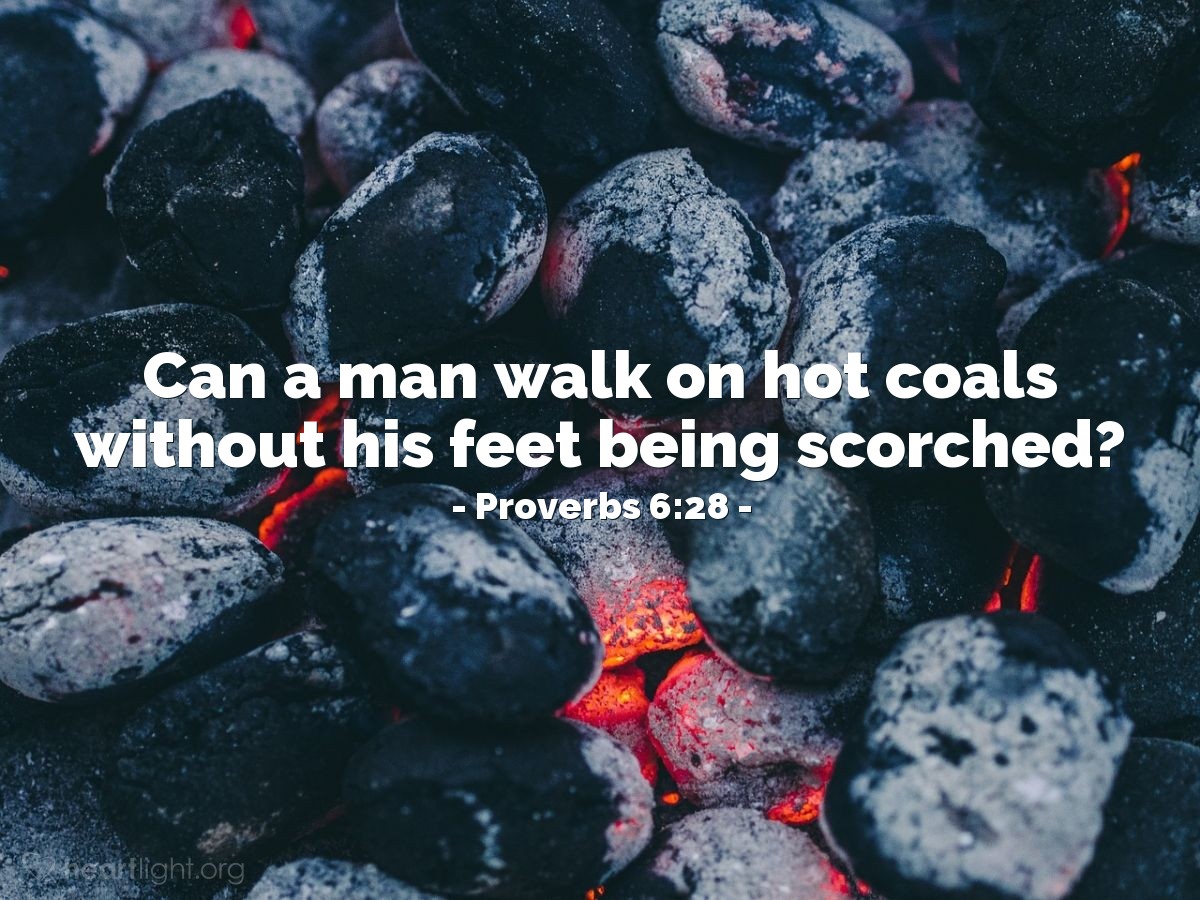 Can a man walk on hot coals without his feet being scorched?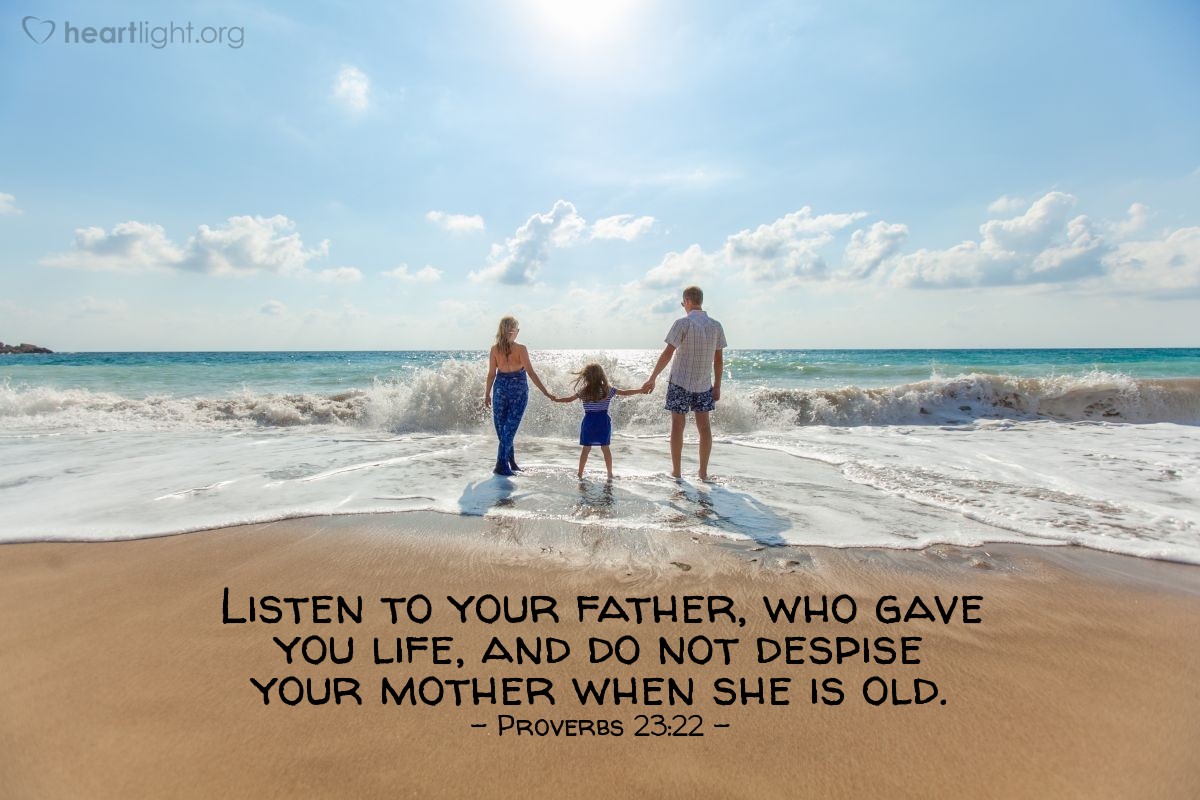 Listen to your father, who gave you life, and do not despise your mother when she is old.