Showing 1 - 10 of 412 Results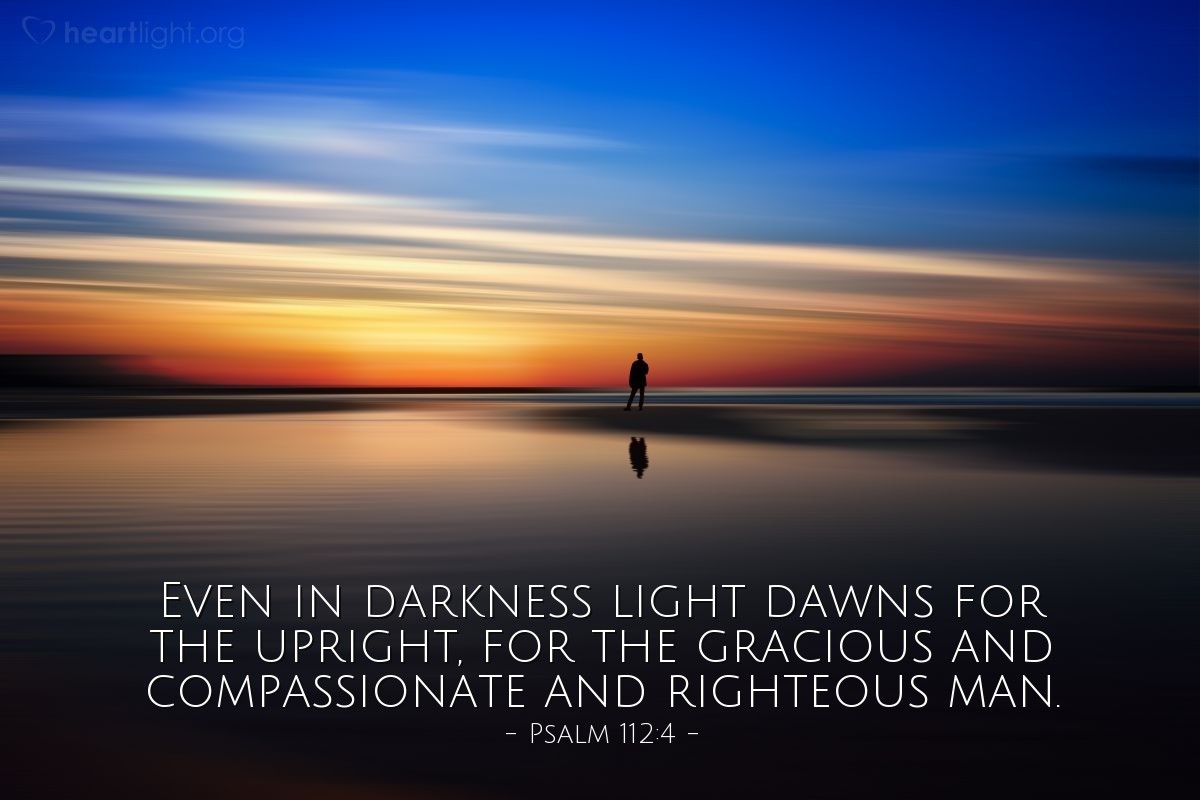 Even in darkness light dawns for the upright, for the gracious and compassionate and righteous man.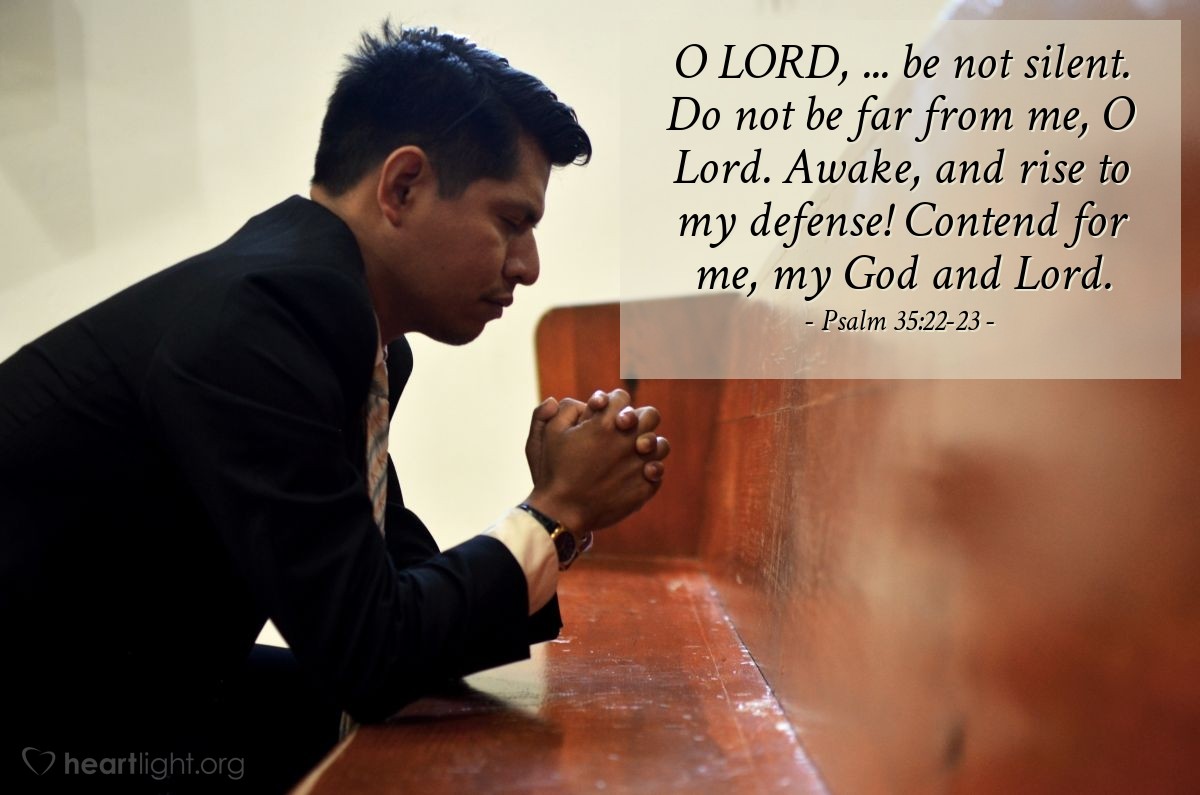 O LORD, ... be not silent. Do not be far from me, O Lord. Awake, and rise to my defense! Contend for me, my God and Lord.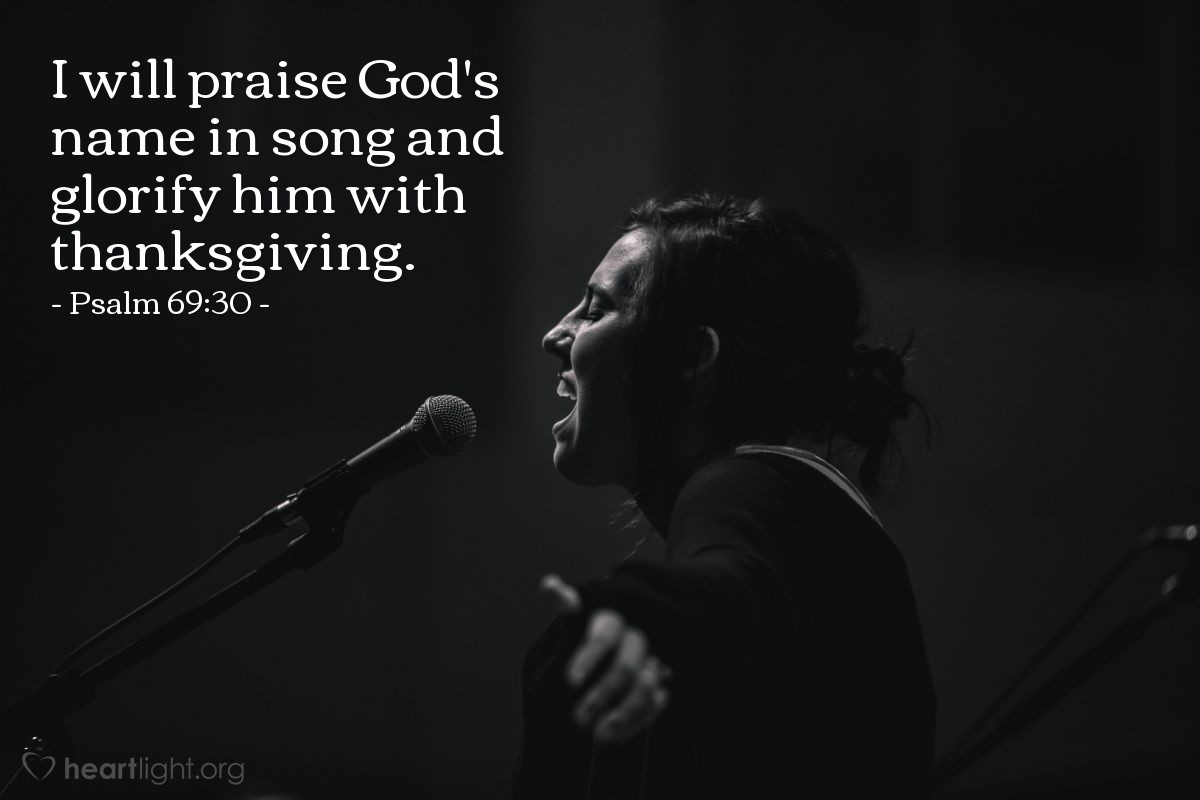 I will praise God's name in song and glorify him with thanksgiving.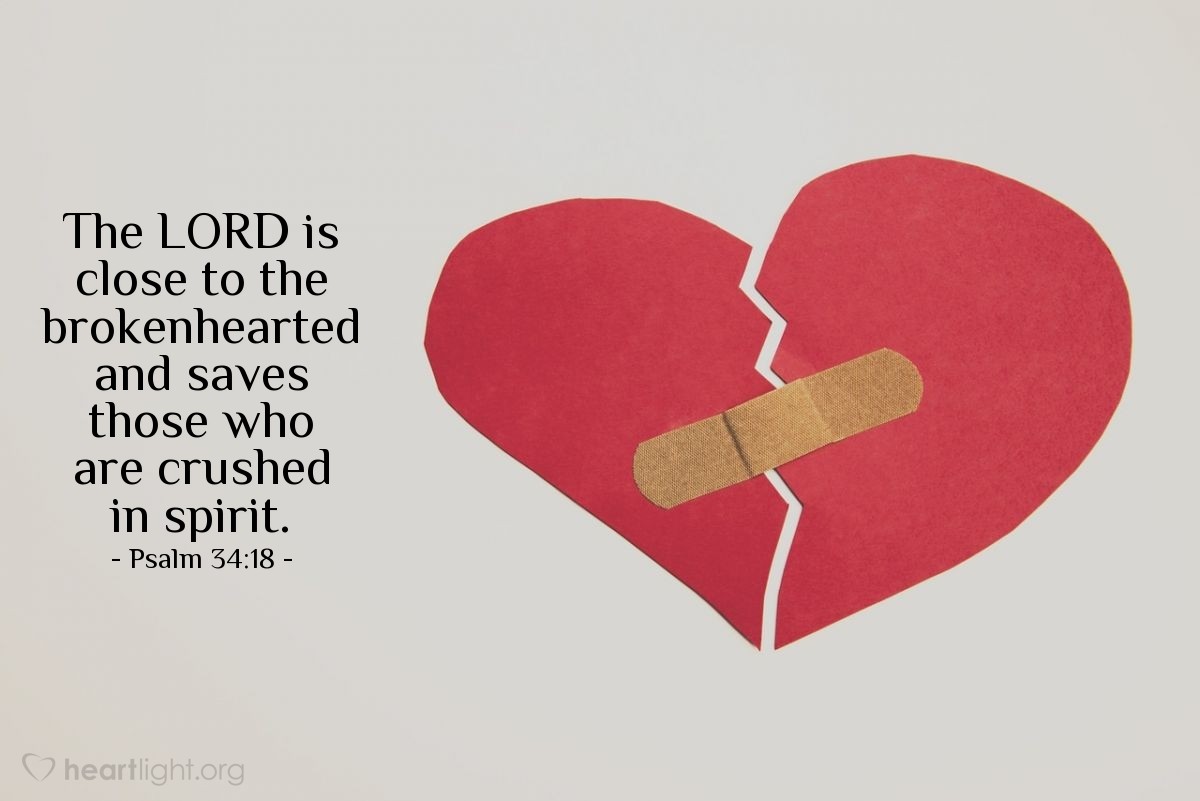 The LORD is close to the brokenhearted and saves those who are crushed in spirit.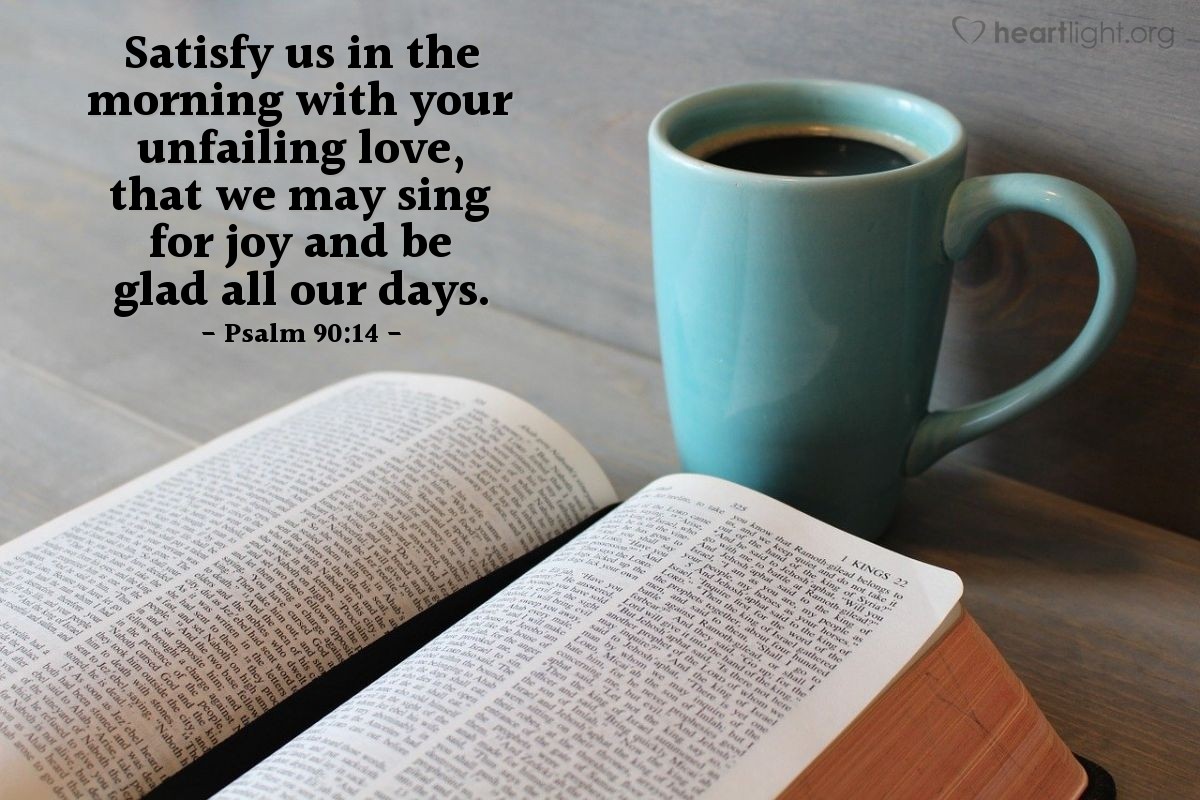 Satisfy us in the morning with your unfailing love, that we may sing for joy and be glad all our days.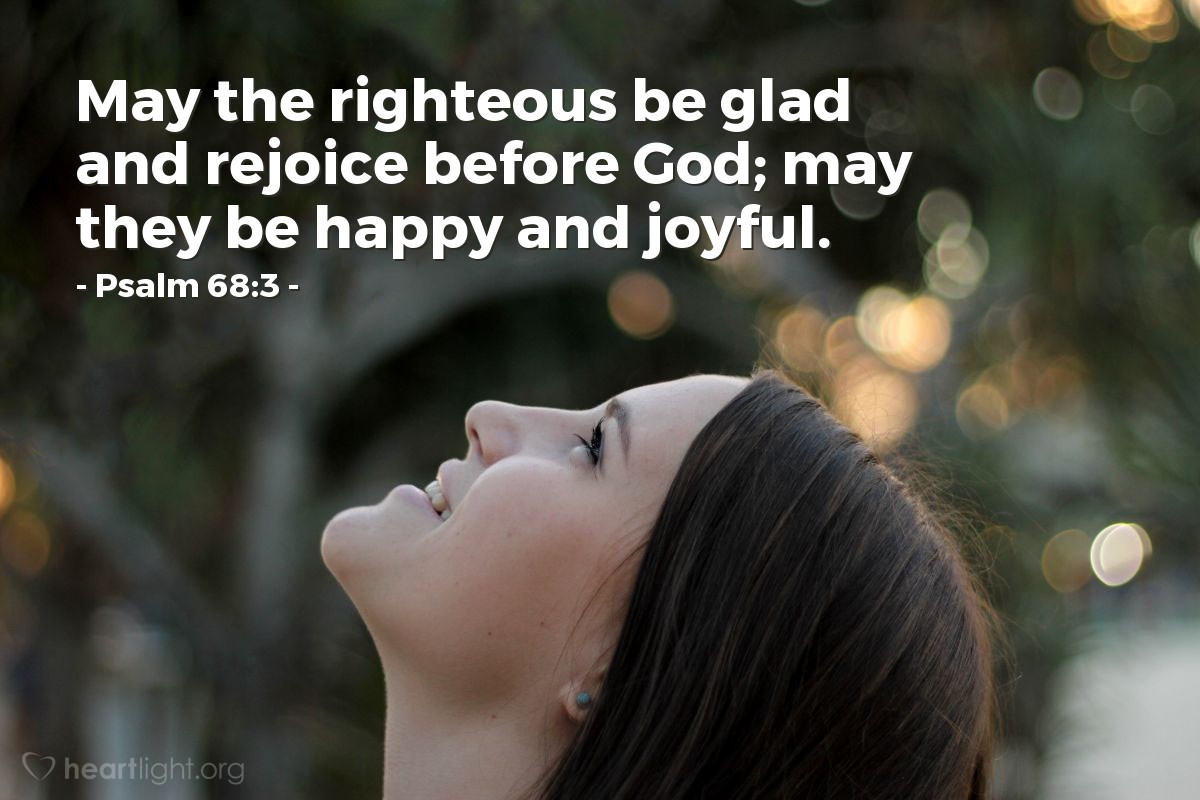 May the righteous be glad and rejoice before God; may they be happy and joyful.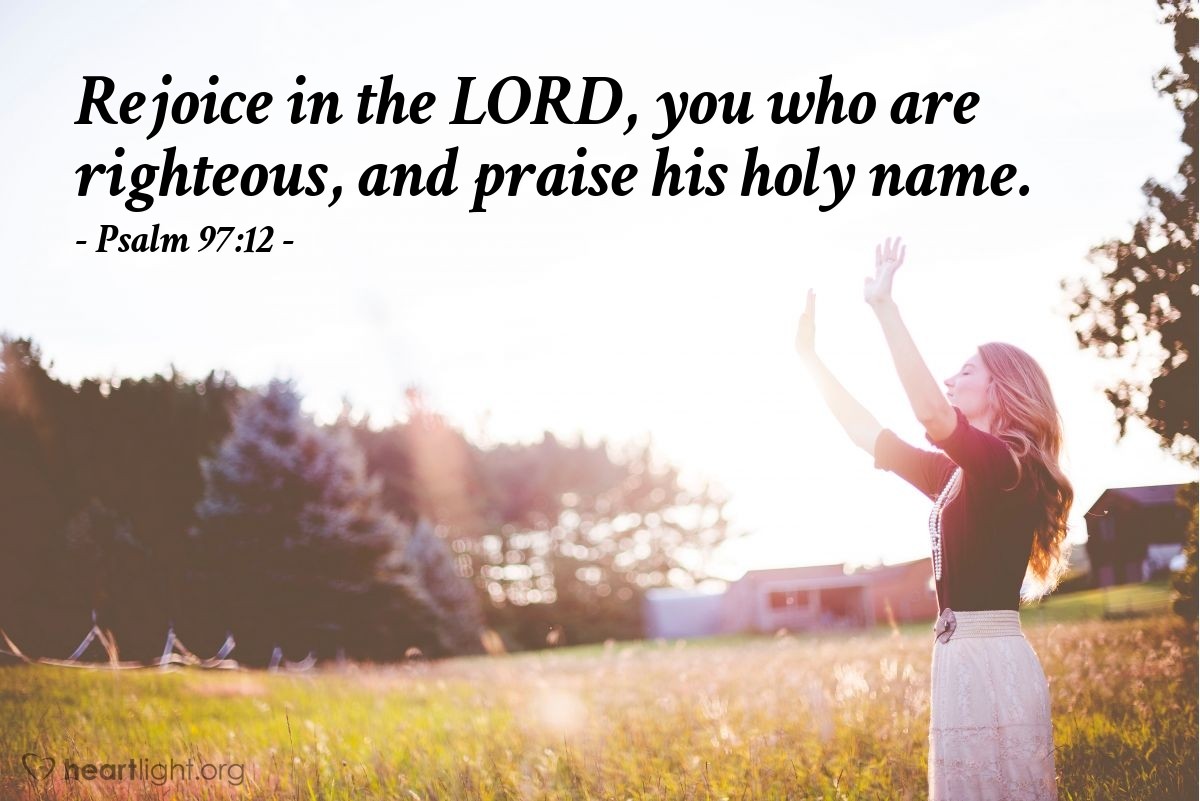 Rejoice in the LORD, you who are righteous, and praise his holy name.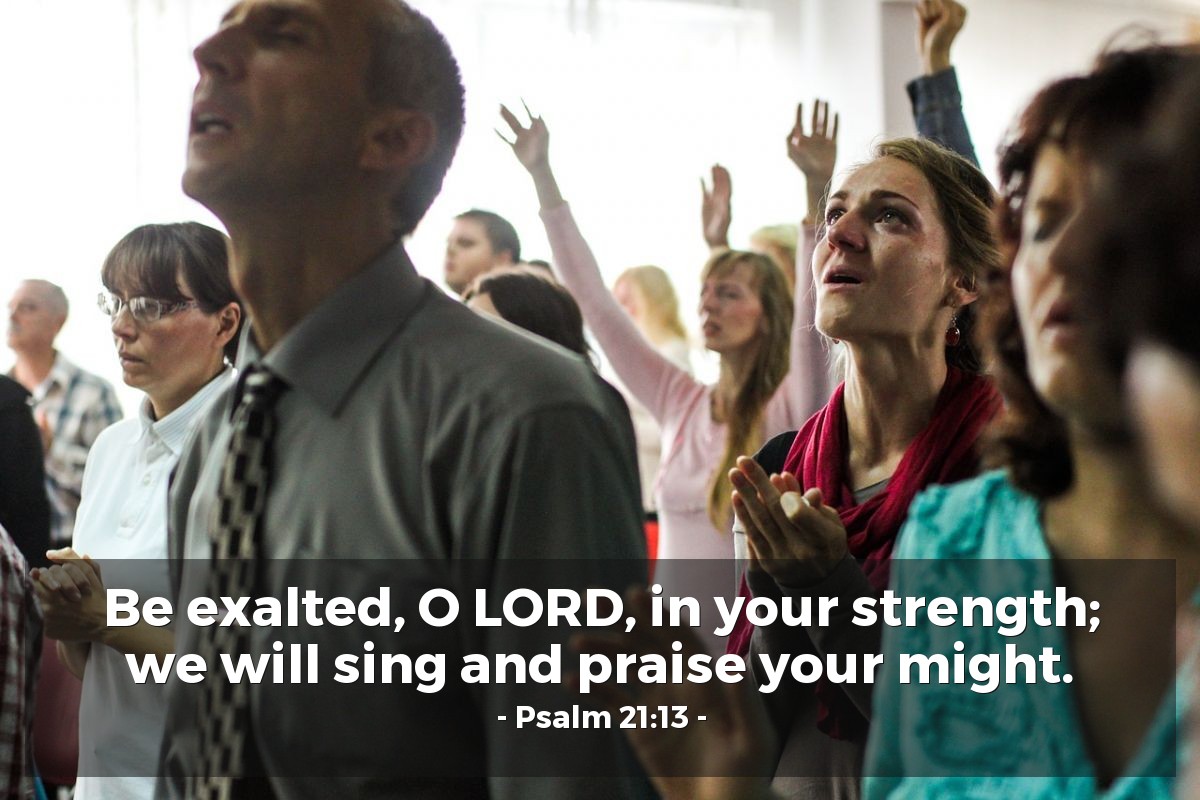 Be exalted, O LORD, in your strength; we will sing and praise your might.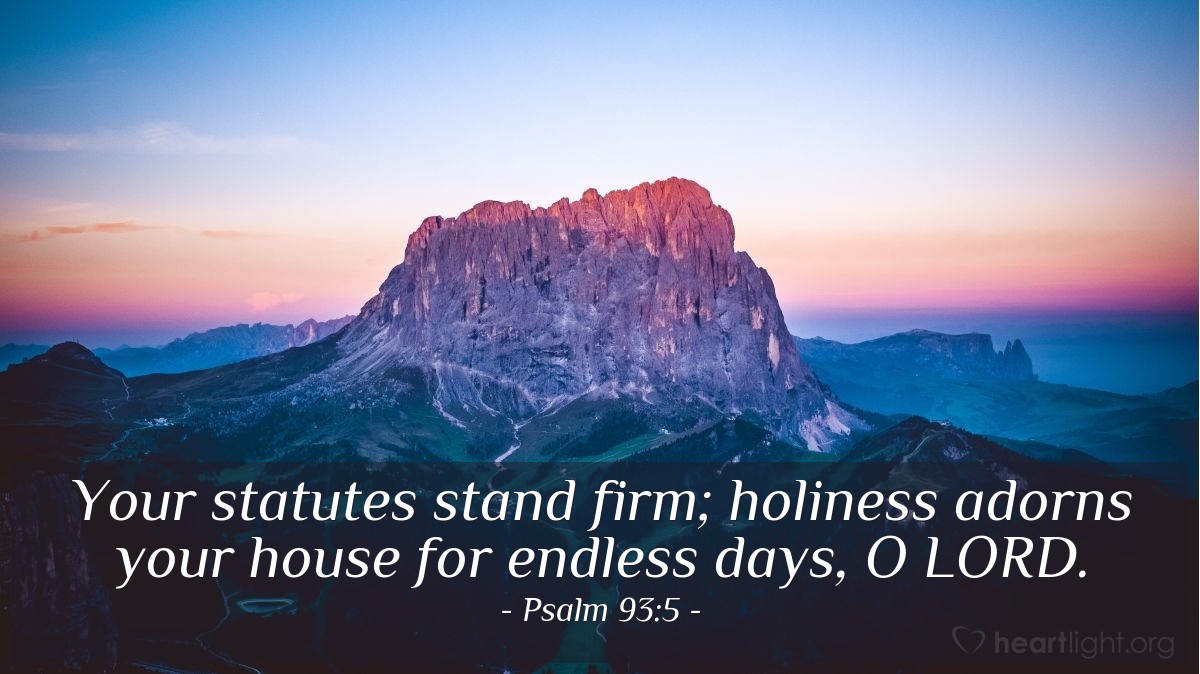 Your statutes stand firm; holiness adorns your house for endless days, O LORD.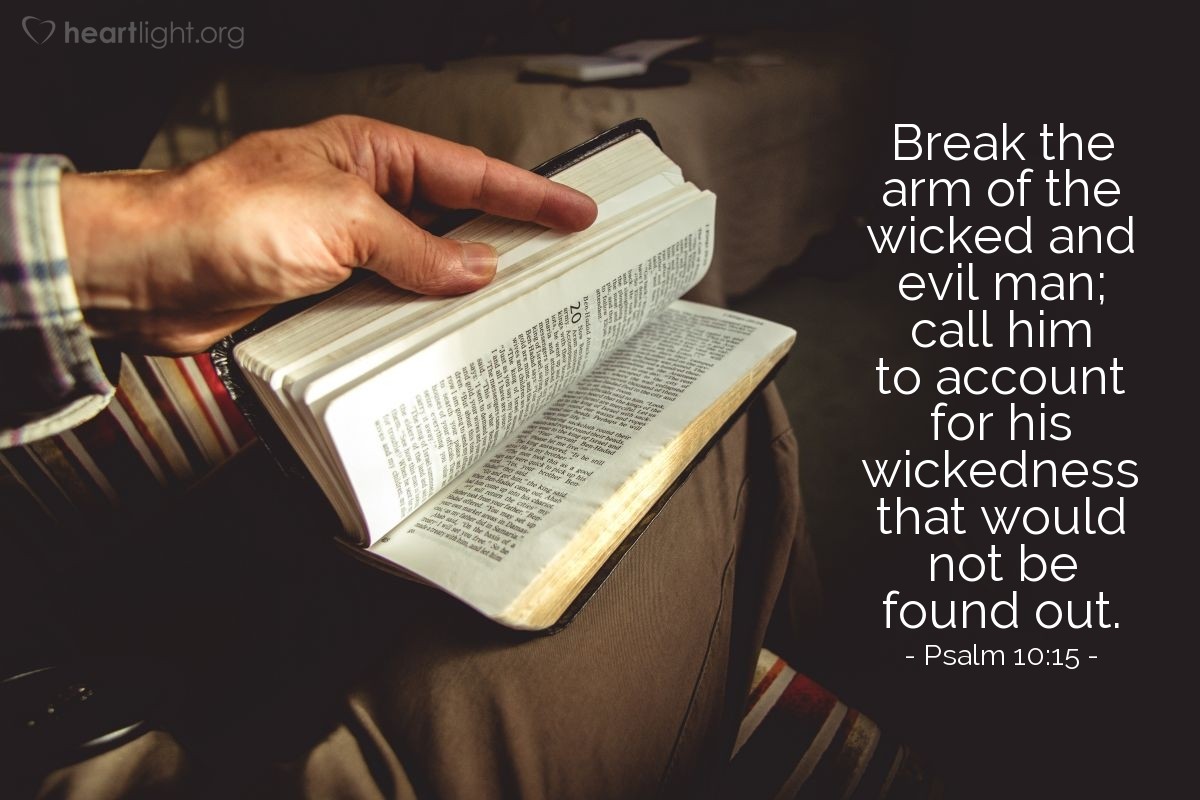 Break the arm of the wicked and evil man; call him to account for his wickedness that would not be found out.